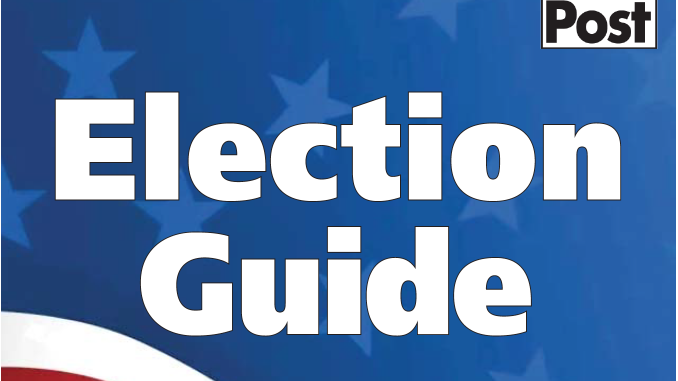 If you're just now catching up on the campaign leading up to Tuesday's election, we've provided links to some of the stories and editorials that have appeared previously in the Post.
And don't forget to pick up Wednesday's Post for the election results.
Persky recall
• Recall campaign rips apart friends; Persky's wife warned about 'humiliation' her family would face
• Is there a Persky pattern? A look at cases recall proponents say are similar to that of Brock Turner
• Other judges are watching the Persky recall campaign, law school dean says
• Eshoo, Simitian come out against the recall
• Poll shows recall is ahead but support is dropping
• District attorney says he supports Emily Doe but opposes the recall
• Dauber pulls out of recall debate, sends law school colleague to go up against Cordell
• Law professor leading recall isn't an attorney
• Persky recall signs compared to infamous Willie Horton ad
• Post Editorial: Vote 'no' on the recall of Judge Persky
Santa Clara County Judge Candidates
Two candidates are running to replace Persky if he is recalled.
• Two lawyers vie to replace Judge Persky
• Judge candidates differ on how to make juries more diverse
• Post Editorial: Cindy Hendrickson for Superior Court
Regional Measure 3, the bridge toll hike
• What do we get if we vote to raise bridge tolls?
• Simitian, Siegel won't support toll hike
• Big business funds campaign to convince voters to raise tolls
• Dave Price Column: The other side of the toll hike story
• Post Editorial: Vote 'no' on the toll hike, Regional Measure 3
Santa Clara County Sheriff
• Jail reform at the center of race for sheriff
• Sheriff candidates address policing issues at Stanford
• Cordell, opponent say Sheriff Smith should resign
• Sheriff fires back at critics, says car-sex incident is fiction
• Candidate says sheriff lied about staffing levels before courthouse escape
• Post Editorial: Re-elect Laurie Smith as Sheriff
San Mateo County Sheriff
• Sheriff talks about Vegas incident
• Deputy to take on boss in sheriff's race
• Post Editorial: Bolanos best choice for sheriff
San Mateo County School Superintendent
• A look at the two candidates for county school superintendent
• Superintendent race adds local drama to June primary
• Superintendent race is the most competitive on the June ballot
• Two candidates vie for county school superintendent position
• Post Editorial: Magee best choice for superintendent
San Mateo County Superior Court
• Judge faces a challenger for re-election
• Judge tops challenger in poll of local lawyers
• Judge says he'll run for re-election; he'll face one challenger
• Contested judge race takes an interesting turn
• Post Editorial: Re-elect Judge Buchwald
San Mateo County Supervisor, District 3
• Supervisor candidate Dan Stegink to focus on county's pension liabilities
• Horsley says he has unfinished business
• Post Editorial: Re-elect Supervisor Horsley
San Mateo County Assessor-County-Clerk-Recorder and Election Official
• Mark Church faces challenger in June 5 primary
• Post Editorial: Re-elect Mark Church
State Ballot Propositions
• Voters to decide 5 state propositions
• Post Editorial: No on 68, Yes on 69, Yes on 70, No on 71 and Yes on 72
School Districts
• Four mid-Peninsula school districts put measures on the ballot: Las Lomitas, Ravenswood, Belmont-Redwood Shores and Mountain View-Los Altos
• Post Editorial: Bond issues create problems