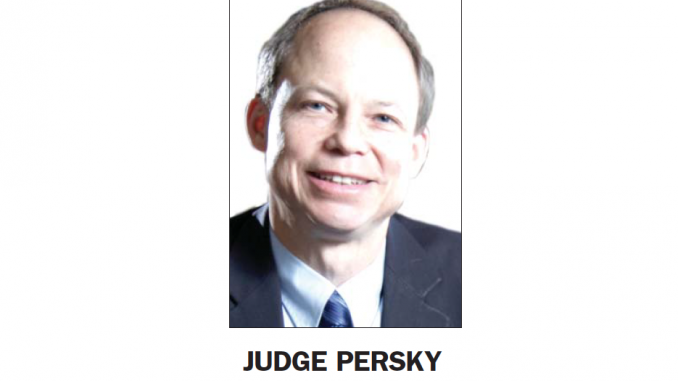 By the Daily Post staff
A new survey shows Santa Clara County residents favor the recall of Judge Aaron Persky, but the percentage supporting the recall is dropping with the election two weeks away.
A Survey USA poll sponsored by KPIX Channel 5 in March found that 56% of voters favored the recall. A new poll released today shows the number of voters favoring the recall had dropped to 49% — a loss of 7 points.
The survey indicated that 36% would not vote for the recall and 15% were undecided.
"Recall support is dropping and 'no recall' support is growing," said retired judge LaDoris Cordell, who is a leader of the no recall campaign. "When voters know the truth, they say 'no' to the recall. In the next two weeks, we will be relentless in getting out our message."
The latest poll also found a 29-point gender gap. If just men were voting, Persky would keep his job by three points.  If only women voted, he would lose by 26 points.
Voters were also asked who they would want to replace Persky if he is recalled. The two replacement candidates on the ballot are Assistant District Attorney Cindy Hendrickson and San Jose attorney Angela Storey. Voters surveyed were fairly even, with 16% for Storey and 15% for Hendrickson, and 69% undecided.
A campaign led by Stanford law professor Michele Dauber has been seeking Persky's recall in response to the six-month jail sentence he gave Stanford swimmer Brock Turner, who had been convicted of sexual assault.