By Bay City News Service
The question of whether to remove Judge Aaron Persky from his position with the Santa Clara County Superior Court, and who should replace him, will be put on the ballot and decided by voters later this year.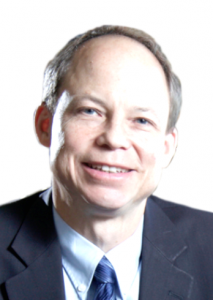 Persky faced heated criticism after sentencing Brock Turner, who was found guilty of sexually assaulting a woman outside a party at Stanford University just after midnight on Jan. 18, 2015, to just six months in jail.
Turner, who is now a registered sex offender, spent just three months in jail before moving back to his family home in Ohio. His attorneys appealed the conviction in December, calling the trial "fundamentally unfair."
Michele Dauber, chair of the Committee to Recall Judge Aaron Persky, called Turner's sentence part of a pattern of preferential treatment for athletes and other privileged offenders.
She pointed to similar sentencing habits for other defendants in cases involving domestic violence and child pornography, arguing that Persky has demonstrated that he doesn't understand violence against women or take it seriously.
Dauber said earlier this month that if the effort to recall Persky is successful, she supports Assistant District Attorney as a candidate to take his place.
The Santa Clara County Registrar of Voters said yesterday that organizers gathered 94,539 signatures for the recall campaign. The signatures were submitted for review Jan. 11.
A random sampling of 4,727 signatures, or 5% of the total gathered, found that 3,389 were valid. That exceeds 110%, which qualifies the petition for the ballot without further verification, according to state election law.
The Santa Clara Board of Supervisors will have the opportunity to place the matter on the ballot for the statewide primary election coming up in June during their regularly scheduled meeting Feb. 6. If they decline to do so, state election law requires the Registrar to set a date for the election.
Perksy's current term extends to 2022. If his opponents are successful, it will be the third time in state history that a sitting Superior Court judge has been recalled. The previous two historical precedents also involved sexual crimes.
A spokesman for the Santa Clara County Superior Court did not immediately respond to a request for comment on Persky's behalf.