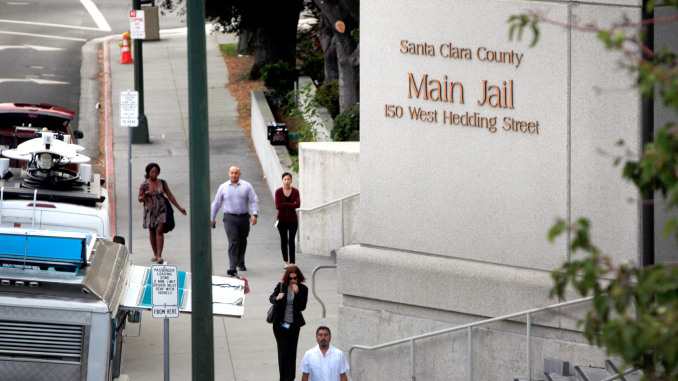 BY ALLISON LEVITSKY
Daily Post Staff Writer
The sadistic murder of a mentally ill inmate by three Santa Clara County jail guards in 2015 has marred the reputation of Sheriff Laurie Smith, who is running for her sixth term next month.
She and her challengers — two high-ranking retirees and a courtroom bailiff among them — have presented different notions of how to improve the jails. For her part, Smith said that "a lot" had changed in the jails, starting with a reform plan that she wrote after Michael Tyre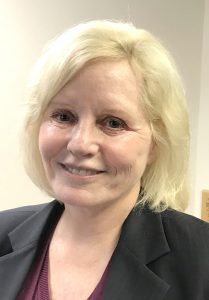 e's death. The county has spent between $284 million and $375 million on jail reforms since Tyree's death.
The plan includes a new system in which inmates can file grievances about their treatment in the jails — rather than turning their complaints in to the jail guards. Other components include new teams of mental health professionals, as well as 40 hours of crisis intervention training in the deputies' academy.
"There have been a lot more psychologists and psychiatrists hired by the county," Smith told the Post. "I think that the psychiatrists are many hours a day, not 24 hours a day, but they're not just doing the daytime hours there."
All use of force policies have been revised, she added. Other new resources include two-hour training sessions on mental health issues for deputies. Of the 3,000 to 3,500 inmates in Santa Clara County's two jails, some estimates say two-thirds are mentally ill.
Smith said that number seemed too high and that the county "needs to do a better job at defining what a seriously mentally ill person is."
The jail has a wing for 5150 inmates, or those in mental health crisis who are detained against their will for 72 hours to keep them from hurting themselves or others. Some in the county have suggested building a hospital for mentally ill detainees.
"We've really put a lot of pressure on the courts and everybody because we've basically criminalized mental health," Smith said. "A lot of people are in there — trespassing, you know? It's a mental health thing."
Like Tyree, the inmate who was murdered in 2015, many mentally ill inmates are booked into jail on a minor crime and stay until a treatment bed becomes available. But that means the county jail ends up being a place to warehouse mentally ill criminal suspects who haven't been convicted of a crime.
"The court would sentence them, and then release them to the treatment center," Smith said. "The county has added a whole bunch more treatment beds, so the list of people that we have waiting for treatment beds is usually right around 100."
Smith said a lot more thought is being put into mentally ill treatment. One project she's planning is to put a mental health clinician in a car with a deputy to respond to mental illness-related 911 calls.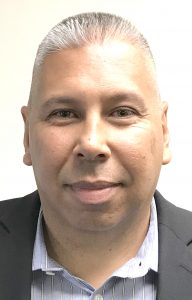 Courtroom bailiff Joe LaJeunesse said he saw a top-down leadership change as the only solution. He said he would conduct a statewide search to bring in a new undersheriff to head up corrections.
"None of the leadership was held accountable," LaJeunesse told the Post. "You're either successful as a leader, or you're not. And if you're not they get rid of you, and that's what needs to happen here."
LaJeunesse focused on his experience in the U.S. Army, where he worked at Abu Ghraib prison in Iraq when the torture and prisoner abuse scandal broke in 2003.
Because his unit wasn't involved in the scandal, he served on a Blue Ribbon Commission in Virginia. LaJeunesse said top brass was fired after that scandal, which he saw as the appropriate response. He also spent a year working border patrol on the U.S.-Mexico border and recruited and trained a police force in Iraq.
"If you look at the escapes, the jail death of Michael Tyree, everything was at the lowest level. But where were the sergeants? Where were the lieutenants, you know? Where were they when that happened?" LaJeunesse asked.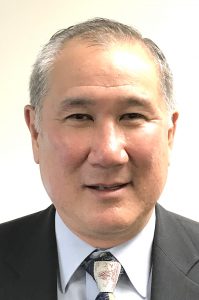 Retired Undersheriff and Chief of Correction John Hirokawa criticized Smith's handling of the death, claiming that he was the only top sheriff's official to take responsibility after Tyree was murdered.
"That's what a true leader does," Hirokawa told the Post. "I didn't want to see the rank and file being thrown under the bus."
Hirokawa said he wanted to see a different system of oversight, with total control by the sheriff. Lingering ambiguity about who runs the jails — the sheriff, the Board of Supervisors or the chief of correction — had led to a repeated lack of accountability, he said.
"The sheriff needs to step up and say, 'I'm in charge. I'm running the jails,'" Hirokawa said, adding that he wanted to see "oversight reporting to the Board of Supervisors, who have ultimate authority of taking away the operation."
Retired sheriff's Lt. Jose Salcido has advocated for a jail reform program called the Therapeutic Community Model, in which inmates with mental health and substance abuse issues are housed in a separate wing where they can receive treatment.
Salcido studied the program as part of the National Forum on Youth Violence Prevention, which he participated in while working as a policy advisor for former San Jose Mayor Chuck Reed after leaving the sheriff's office.
He's also a strong believer in welcoming felons back into the community. A former seminary student, Salcido said he saw reintegration and forgiveness as an important factor in preventing criminals from re-offending.