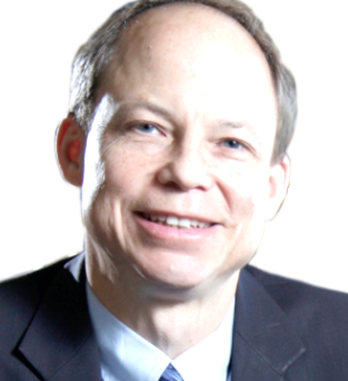 BY ALLISON LEVITSKY
Daily Post Staff Writer
The campaign to unseat Judge Aaron Persky from the Santa Clara County Superior Court bench has pointed to what it calls a "pattern of bias" shown in six of Persky's cases other than Brock Turner's — but Persky's supporters are accusing the recall campaign of twisting the facts.
Persky's six-month jail sentence for Turner — a former Stanford swimming star — sparked national outrage and condemnation of the Palo Alto judge. Turner has since dropped out and moved home to Ohio, now a registered sex offender.
The recall campaign has said that Turner's sentence was "consistent with other cases in which (Persky) appeared to favor athletes and other relatively privileged individuals accused of sex crimes or violence against women."
Persky supporters Ellen Kreitzberg, a Santa Clara University law professor, and retired Judge LaDoris Cordell have said that assessment doesn't capture the realities of the cases. Of the five criminal cases cited by the recall campaign, only one defendant is white — Robert Chain, a 50-year-old plumber convicted of child pornography possession. Only one played college sports, but he was a black College of San Mateo football player, not an athlete at an elite private university.
Raul Ramirez
A key case in the recall campaign's crusade against Persky has been that of Raul Ramirez, who was sentenced to three years in state prison for a similar crime to Turner's.
Ramirez, 34, was arrested in November 2014 after he sexually assaulted his pregnant roommate at their Sunnyvale home. He admitted to police that he had prevented her from leaving her room, pulled down her pants and underwear and digitally penetrated her.
"If you just hear, 'Oh, white, privileged athlete gets six months, poor Hispanic, similar offense, gets three years,' that sounds egregious," Kreitzberg told the Post. "Your first instinct would be 'what else is going on?' because disparities like that don't just happen."
In accordance with a plea agreement between prosecutors and Ramirez's defense attorney, Ramirez pleaded guilty to a crime with a mandatory three-year state prison sentence. In contrast, the crimes with which Turner was convicted left it up to the judge to impose either county jail or state prison.
A significant difference between the cases was that Ramirez had used force in the assault, Persky's supporters have pointed out.
According to Cordell, it wasn't even Persky who accepted Ramirez's plea, but Judge Gilbert Brown.
Ramirez still hasn't served his prison sentence, because he skipped bail and fled to El Salvador. Santa Clara County prosecutors opted not to extradite him.
Keenan Smith
Of five criminal cases, only one defendant was a college athlete — Keenan Smith, a black 21-year-old who played football at the College of San Mateo at the time of his August 2015 arrest.
Smith, of San Jose, was arrested after he shoved his girlfriend into some bushes in a parking lot in Sunnyvale. When a bystander intervened, Smith punched him unconscious and then threatened another witness.
The recall campaign has criticized Persky for "repeatedly failing to hold him accountable" as he violated his probation by not showing up for weekend work.
Persky's supporters have said that both he and Judge Diane Northway allowed Smith to postpone his plea bargain sentence to an academic break to help him finish his community college classes while working full-time, not to accommodate his athletic schedule.
"The fact of someone playing football in college has now become demonized," Kreitzberg said. "While they like to claim that they're from a progressive, liberal perspective, those of us who have worked in criminal justice reform or racial justice issues know that for a lot of poor, black kids in particular, their ticket to education is through sports."
Ikaika Gunderson
In a similar case, Ikaika Gunderson, 24, was arrested in February 2014 after he shoved, backhanded and choked his ex-girlfriend while the two were arguing in the parking garage of the Sunnyvale Caltrain station. Gunderson was ordered to complete a yearlong domestic violence program and complete a year of Alcoholics Anonymous.
The recall campaign has criticized Persky for letting Gunderson leave the state to play football for the University of Hawaii without notifying the state of Hawaii.
But Cordell and Kreitzberg said that just isn't true. Gunderson, who is of Pacific Islander descent, moved to Hawaii because he has family there, and he was only trying out for the college football team. He didn't make it onto the team and never played college football, they said.
Gunderson then returned and entered a plea bargain before moving to Washington state, where his parents lived.
Robert Chain
Chain, the plumber, was arrested in 2014 after San Jose police found hundreds of pornographic images of girls younger than 12 on his digital devices.
The recall campaign has criticized the four-day county jail sentence that Persky gave Chain, as well as his offer to consider reducing the felony conviction to a misdemeanor if Chain obeyed the terms of his probation for a year.
The terms included attending therapy targeting substance abusers and sex offenders, maintaining employment, not possessing pornography or a gun and not using social media.
According to court documents, Chain expressed great remorse over the porn possession. He said that he viewed child pornography while drunk and that he had been molested over several years as a child.
De Anza College baseball players suit
The recall campaign has also criticized Persky for a decision he made in a young woman's 2011 civil suit for monetary damages from De Anza College baseball players who she said gang-raped her at a party four years prior.
Persky's decision to allow the players' attorneys to show a photo of the plaintiff posing with a college baseball player with a shot glass in her exposed cleavage constituted "victim-shaming," according to the recall campaign.
But as the Mercury News reported in 2011, the woman had testified that her 2007 rape had left her "socially phobic and fearful."
The defendants' lawyers showed the photo — which was taken months after the assault — to prove to the jury that that piece of her testimony was false.
Tony Chiang
Tony Chiang, a 39-year-old engineer at Cisco Systems, was arrested in October 2014 for brutally beating his fiancee.
He pleaded no contest to felony domestic violence on April 8, 2016 in exchange for weekend county jail time and $29,000 in restitution payment to his fiancee, and Persky was pulled off the case about five months later.
The recall campaign has criticized Persky for imposing "weekend jail," but Persky's supporters say that's so he could keep his job.
"He gave him weekends so he could keep his job and pay restitution," Cordell told the Post. "Mr. Chiang did that, and as far as we know, to this day, he has not been rearrested. He is not an athlete nor a privileged white male."