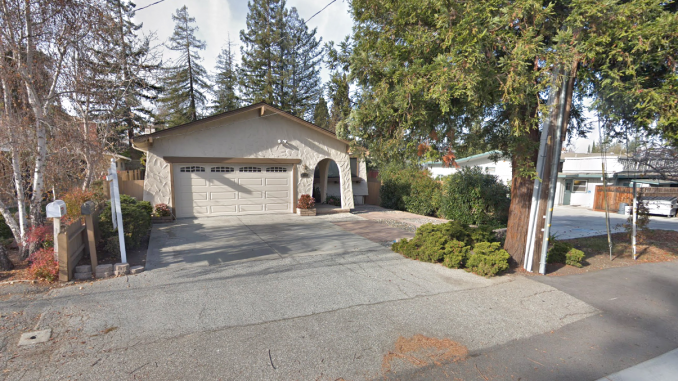 BY EMILY MIBACH
Daily Post Staff Writer
The Menlo Park Fire Protection District board last night scrapped a proposal to have its own employees live in a $3.2 million West Menlo Park home the district bought and instead voted to rent out the residence at market rates.
In March, Fire Chief Harold Schapelhouman said that at least two district employees wanted to move into the house at 2110 Valparaiso Ave. in exchange for a $3,000 pay reduction.
The fire board decided to buy the house so it could use the land to expand the fire station next door at 3322 Alameda de las Pulgas. But that won't take place for three to 10 years, so the board was faced with the decision about how to use the house in the meantime.
The board talked about moving an employee or employees into the house at a March 20 meeting.
Board president Chuck Bernstein said he was concerned about letting an employee's family live in the home. He recalled how Stanford struggled about what it should do when a professor in a university-owned home dies — should they kick out the widow or let her stay?
Fire board member Virginia Chang Kiraly asked Schapelhouman to look into how much the home could be rented for on the market.
Schapelhouman said yesterday that the two employees considered for the home were no longer interested in moving in. One had to move before the decision was made and the other no longer wanted to live in the district-owned home.
The other option for the home at 2110 Valparaiso Ave. presented to the board last night was to begin discussions with Atherton officials about letting Atherton police officers stay in the house after their shifts in order to reduce their commutes to homes farther away.
As part of last night's vote, the board gave Schapelhouman permission to enter into an agreement with broker and real estate agent Nino Gaetano, who will find people to rent out the home to and act as the property manager. The district will pay Gaetano $325 a month.
Board member Peter Carpenter pointed out that the board's decision does not stop the district's property manger from renting the home at market rates to officers.