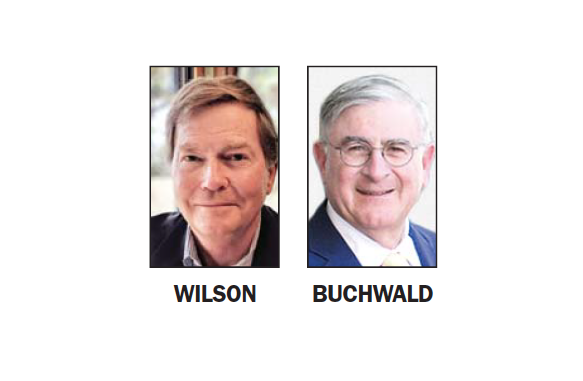 BY EMILY MIBACH
Daily Post Staff Writer
Incumbent San Mateo County Superior Court Judge Gerald Buchwald garnered more support from county attorneys in a survey than his June 5 primary challenger, San Carlos lawyer Richard Wilson.
Of the 229 lawyers who cast their vote in the poll by the San Mateo County Bar Association, 60% were in support of Buchwald, 23% opposed him and 17% had no opinion.
Buchwald was appointed by former governor Arnold Schwarzenegger in April 2005. Wilson retired last July as senior counsel for the UC system, where he oversaw the claims and lawsuits from the university's medical departments and hospitals.
Out of the lawyers who cast ballots, 35% were in support of Wilson, 38% were in opposition and 30% had no opinion.
Wilson pointed out that only 20% of the 1,184 attorneys eligible to cast ballots from April 30 to May 11 did so.
"When it is a rare contested retention election, opposing an incumbent, you would think a larger representation of lawyers in the association would weigh in," Wilson said. "But most lawyers who could vote didn't vote — which suggests a weak or absent affirmative support from this much larger group."
Both Buchwald and Wilson are self-funded in this race. Wilson has put $14,000 of his own money into his campaign, according to his filing with the county elections office.
Wilson is the only person contesting a sitting judge in San Mateo County but in San Francisco four public defenders are challenging sitting judges who were all appointed by Republican governors.
In Santa Clara County, Judge Aaron Persky is facing a recall over his controversial sentencing of Stanford swimmer Brock Turner.
Santa Clara County voters will vote on whether Persky should stay in his seat and who ought to take his place — lawyers Cindy Hendrickson or Angela Storey.
San Mateo County voters can cast their ballots for either Buchwald or Wilson in the June 5 primary, which is being conducted via mail. Ballots were mailed out earlier this month.