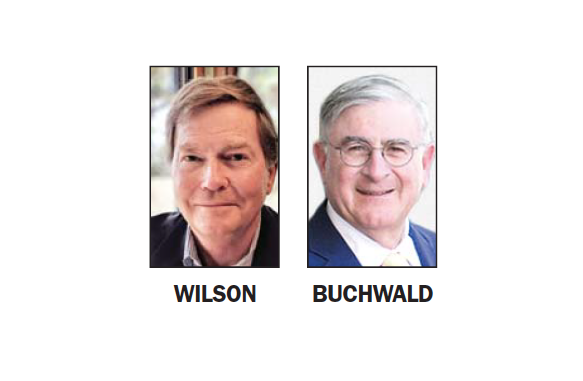 BY EMILY MIBACH
Daily Post Staff Writer
Incumbent San Mateo County Judge Gerald Buchwald's war chest is four times bigger than his June 5 primary challenger, lawyer Richard Wilson, according to finance filings for both campaigns.
Buchwald has $58,582 in his fund, $33,066 of which he loaned to himself.
His donors include Redwood City law firm Carr, Yeley and Associates ($1,000), the California Judges Association's political action committee ($6,500), Burlingame mediator William Nagle ($1,000), San Carlos law firm Hayes, Scott, Bonino, Ellingson, Guslani, Simonson and Clause ($1,000), South San Francisco lawyer Thomas Saberi ($1,500) and San Francisco attorney James Lassart.
Wilson's entire $14,000 war chest has been self-funded. He told the Post last month that he was focused on getting the word out about his campaign rather than collecting money. He said he wants to avoid potential conflicts of interest by not taking money from lawyers, whose cases he may have to judge.