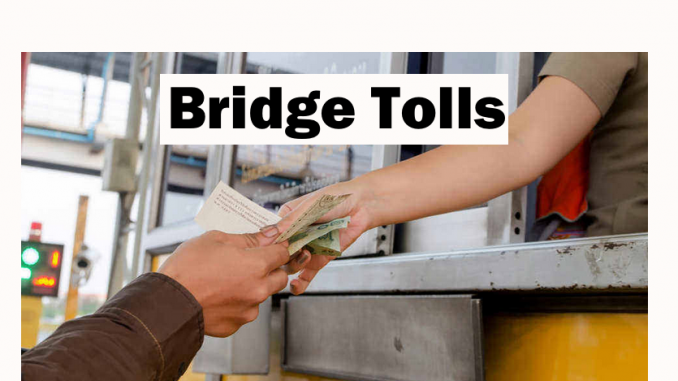 DAILY POST EDITORIAL
We urge you to vote "no" on Regional Measure 3 on the June 5 ballot, which would raise tolls by $3 on seven of the bridges that cross the Bay.
Voters in Santa Clara, San Mateo, San Francisco, Alameda, Contra Costa, Solano, Sonoma, Marin and Napa counties will vote on the measure known as RM3. It needs a simple majority to pass.
If RM3 passes, tolls would rise over six years to $9 on the Bay Bridge and $8 on the other state-owned bridges, including the Dumbarton and San Mateo.
A regressive measure
For the driver who uses the Dumbarton or San Mateo bridges and works 250 days a year, the tolls now cost him $1,250 a year. If RM3 passes, that driver would be paying $2,000 a year in tolls, an increase of $750 a year, or $62.50 a month.
To high-income people, $62.50 more a month isn't a problem. But for the middle- and lower-income commuters, it's a serious hit.
This toll hike comes after Santa Clara County voters agreed a year and a half ago to raise the sales tax another half-cent to fund transportation projects. And a year ago, the Legislature decided to raise the gas tax 12 cents a gallon and impose a new car tax ranging up to $175 a year.
Santa Clara County Board of Supervisors President Joe Simitian of Palo Alto and Mountain View Mayor Lenny Siegel have both come out against RM3.
'A bridge too far'
Simitian said he supported the sales tax increase and the gas tax increase. But he says RM3 is "fundamentally unfair." He called it "a bridge too far."
Siegel's against RM3 because it doesn't put any money into transit routes that would serve people going to work in Cupertino, Mountain View, Sunnyvale and Palo Alto.
Siegel also opposes RM3 because it would help fund Express Lanes on Highway 101. Express Lanes are toll lanes for solo drivers. He said these lanes will discriminate against drivers who can't afford an extra toll and don't adequately discourage driving alone.
Too few benefits
RM3 will raise $4.45 billion, but only $360 million will go to San Mateo County and $675 million to Santa Clara County. The BART-to-San Jose project, with its proposed tunnel from the Berryessa Flea Market station to San Jose and Santa Clara, will take $375 million of Santa Clara County's share. That project has already gobbled up 80% of the money from the 2000 and 2008 sales tax increases in Santa Clara County.
In the end, the mid-Peninsula will only get crumbs from RM3. There will be $50 million to help pay part of the cost of upgrading the interchange at highways 92 and 101, and there will be $130 million for the Dumbarton corridor rail project, though it is not enough to even tear down the rail bridge that was partially destroyed by a fire 20 years ago. The cost of building a new Dumbarton bridge for either buses or trains would range between $615.1 million and $1.829 billion, according to a SamTrans study.
RM3 is unfair to middle- and low-income residents, and only a small fraction of the money will return to the mid-Peninsula. It's a bad deal that voters should reject. Vote "no."
– Editor Dave Price
Other recommendations for the June 5 primary:
• Vote "no" on recalling Judge Persky
• Cindy Hendrickson for Santa Clara County Superior Court Judge
• Re-elect Santa Clara County Sheriff Laurie Smith
• Carlos Bolanos for San Mateo County Sheriff
• Re-elect San Mateo County Judge Gerald Buchwald
• Nancy Magee for San Mateo County school superintendent
• Re-elect Mark Church as San Mateo County assessor, clerk, recorder and elections officer
• Re-elect San Mateo County Supervisor Don Horsley
• Our recommendations on the five state ballot propositions