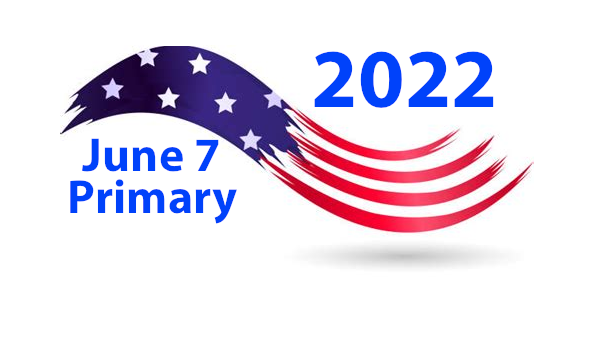 Here's some of the stories the Daily Post has printed about candidates and issues in the June 7 primary.
—————— SANTA CLARA COUNTY ——————
Sheriff
Candidate Profile: Wrongfully arrested when he was young, Sean Allen later became a cop
Candidate profile: Retired sheriff's Capt. Kevin Jensen ready to reform sheriff's office
Candidate profile: Progressive sheriff's sergeant running for sheriff
Candidate profile: Palo Alto Chief Jonsen promises to hold deputies accountable
Who should carry a gun? Next sheriff to decide who will get permits for concealed weapons
Candidates for Santa Clara County Sheriff divided over encryption of radios
2 sheriff's candidates say they'd stop using dogs to hunt down suspects
Jensen has largest war chest in sheriff's race
'Kingdom Sheriff' running in primary
Longtime Sheriff Laurie Smith to retire at end of term

District Attorney
Differences between DA candidates emerge at Stanford Law School debate; challenger confronts Rosen about alleged tripping
Candidate profile: DA Jeff Rosen makes his case for re-election
Candidate profile: DA hopeful Sajid Khan is proudly progressive
Candidate profile: Daniel Chung jumped into DA's race after he was fired by incumbent Jeff Rosen
DA candidates give their positions on fentanyl, 'ghost guns' and prosecuting sex crimes
DA Rosen says system would lack balance if public defender Khan is elected DA
DA Rosen will face an opponent
Measures
Measure A, a term-limits law for Valley Water, is called deceptive by opponents
—————— SAN MATEO COUNTY ——————
Sheriff
Sheriff's candidate worked her way up the ranks — profile of candidate Christina Corpus
Sheriff says no encryption unless forced by the state — profile of incumbent Carlos Bolanos
Sheriff candidate's husband had tattoo with Confederate flag
Supervisor, District 3
Board of Supervisors candidate Booker arrested for DUI; crashes new Cadillac
Candidate profile: Virginia Chang Kiraly wants to cut waste, opposes proposed countywide parcel tax
Candidate profile: Steven Booker would be the first coastside resident to become a county supervisor
Candidate profile: Parmer-Lohan focuses on climate change, preventing wildfires
Candidate profile: Ray Mueller says he's ready to go from City Council to county Supervisor
New county parcel tax: Candidates Booker, Chang Kiraly oppose it; Parmer-Lohan favors it; Mueller wants more information
Mueller raises the most in supervisor race
Parmer-Lohan leads in fundraising for county supervisor race
Assembly, District 21
A look at the candidates who want to replace Assemblyman Kevin Mullin
Pro-Papan mailers criticize candidate Giselle Hale for auditioning for 'The Apprentice' hosted by Trump
Outside groups pouring money into Assembly race; candidate Papan asked to return donations
Hale takes lead in fundraising in Assembly race
Congress
These candidates hope to replace Jackie Speier in Congress
More than $2 million pours into House race to replace Speier
In race to replace Speier, Mullin pulls ahead of Canepa in fundraising
Canepa collects the most money in race for Congress
Assessor-Clerk-Recorder
Assessor-Clerk-Recorder candidate facing two IRS liens
Measures
Hillsborough schools put bond measure on ballot
Ravenswood school seek bond measure
Belmont-Redwood Shores voters to decide parcel tax
—————— STATEWIDE OFFICES & MEASURES ——————
CalMatters, a nonpartisan, nonprofit newsroom devoted to covering California policy and politics, has a voter guide that delves into all of the statewide issues.
—————— OPINION ——————
Daily Post election recommendations