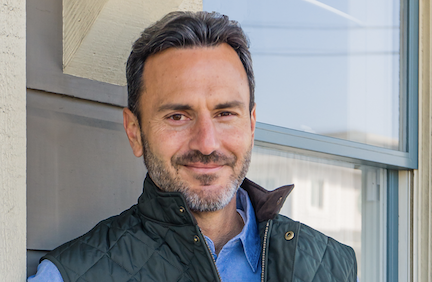 By the Daily Post staff
Menlo Park Councilman Ray Mueller has the biggest warchest in the race for San Mateo County supervisor, but San Carlos Councilwoman Laura Parmer-Lohan is less than $25,000 behind him.
Mueller has raised $249,496 in the race to succeed Supervisor Don Horsley, while Parmer-Lohan has $225,570. But she took in $22,130 over the last month, while Mueller raised $16,100.
LAURA PARMER-LOHAN'S new donors include El Granada resident Jeffrey Peck ($1,000); Putnam Lexus manager Marty Putnam ($500); Stanford adjunct professor Steve Blank ($1,000); Menlo Park investor Ryan Floyd ($1,000); Los Altos Hills resident Susan Harrington ($1,000); San Carlos resident Danielle deBrier ($1,000); Stanford Law School Professor Michael Ballahan ($500); Sereno Vice President Alana Corso ($1,039); and Palo Alto Unified School Board member Jennifer DiBrienza ($1,000).
RAY MUELLER'S donors include the California Nurses Association ($1,000); Mountain View real estate agent David Cutler ($1,000); Lane Partners investor Andrew Haydel ($1,000); Miami Beach resident Alexander Heckler ($1,000); Cotchett, Pitre and McCarthy attorneys Niall McCarthy ($1,000) and Anne Marie Murphy ($1,000).
VIRGINIA CHANG KIRALY, a county harbor commissioner and Menlo Park Fire Board member, raised $5,546, bringing her total to $137,760, including a $50,000 loan to her campaign.
Her donors include former Palo Alto Mayor Peter Drekmeier ($100); Half Moon Bay resident Steven Slomka ($1,000); and Redwood City resident Jennifer Winsom ($2,000).
STEVEN BOOKER, the political director for the International Brotherhood of Electric Workers 617 who lives in Half Moon Bay, raised $1,010 this month, bringing his total to $100,279.
His donors include Hayward electrician Francisco Castano ($400); San Mateo resident Pierre St. Cyr ($600); and Menlo Park attorney Soody Tronson ($100).
The winner of the June 7 primary will represent District 3 on the Board of Supervisors. The district includes San Carlos, Atherton, Woodside, Portola Valley, Pacifica, Half Moon Bay and parts of Menlo Park and Belmont.