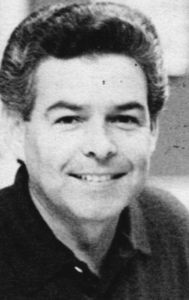 Robert Wayne Silva (Bob), 84, took his last breaths surrounded by family holding his hand on Wednesday, May 18, 2022. He was 84 years old and suffering from heart failure and Alzheimer's.
He left behind his beloved wife, Linda Viele Farnell Silva, his beloved children, Scott (Monique) , Cindy (Tom Burg) , and Greg Silva, his favorite step son, Scott Merlo (Agnes), and his six grandchildren, Nickolas, Caitlyn, and Annie Burg, and Isabella Silva, and James and Reilly Merlo, and his mutually agreed unofficially adopted daughter, Olga Salgado, his beloved family, Barbara and Tony Basques, Julianne Basques and Tim Traxler, Pam, Heather, Melissa, Ann, Craig and Gordon Silva, and his children's mother, Diane Scott Silva Davis and cousins from Hawaii.
Bob grew up in Hawaii, went to Punahoe High School, then transferred to Capuchino High School, San Bruno, California, where he graduated as President of the Class of '56 when his father, Dr. Frederick Silva and his mother, Kathryn Medeiros Silva, moved to Millbrae with their three sons, Fred, Bob and Ralph.
Bob graduated from San Francisco State University with a teaching credential and a Bachelor's in English. He coached various boys' and girls' sports (soccer, softball, football), taught English, and worked with the Drama Department at Mills High School before becoming the Dean. He also taught English as a Second Language at San Mateo Adult School at night.
Bob was known as the "King" of Mills High School, the "Favorite Teacher," and the "Teacher of the Year." He was known as the most handsome, best dressed man on campus with a great sense of humor; a "kind, generous, and fair man," according to students, teachers and staff. After retirement, he took temporary positions as Assistant Principal at Mills, Assistant Principal at Aragon, and Principal at Taylor Middle School for two years, which he thoroughly enjoyed. He advocated for teachers in the California Teachers' Union, and he hosted many events throughout his career as master of ceremonies bringing humor and fun to all he hosted.
In later years after reflecting on his teacher's retirement salary, Bob said, "My brothers have the money, but I have the hair." He had made a hair commercial for Vitalis as the "Greasy Kid" during college which paid for one of his many cars during his life.
In retirement, he joined the San Francisco Banjo Band accompanying the banjos with his homemade bass gut bucket and dazzled the audience with his lovely tenor voice. His pride and joy was the braguña that his grandfather took from Portugal to Hawaii in 1800's. King Kawakawa had it copied and distributed and renamed it ukulele.
Sadly, he was diagnosed with Alzheimer's and eventually was placed in Palo Alto Commons where he received outstanding care by both the staff and his niece, Julianne Basques, who drove from Santa Cruz each Friday through Monday to care for Bob for nearly a year until he passed into his next world. His grandson produced a video of Bob's life on YouTube (https://youtu.be/JZConA434qs or look up James Merlo 3 videos on YouTube).
The family wants to thank Julianne for her willingness to keep Bob company and keep him healthy throughout his illness. We also want to thank his many friends who visited him and kept him feeling important, and especially we want to thank two former students of Bob's: Robert Sapparat, who visited Bob almost every Sunday, Bill Mitchell, who visited Bob almost every week, and colleague, Fred Thompson who visited Bob numerous times.
If you would like to contribute to Bob's dreams, you may send money to Peninsula Open Space Trust (POST), 222 High St., Palo Alto, CA 94301 or openspacetrust.org. Bob was a great lover of nature and contributed to preservation of wilderness for people and wildlife.
A celebration of Bob Silva's life will be held outside in the Meadow section at Twin Pines Park, Belmont, on July 16 from 11 am to 2PM. If you would like to attend, please RSVP to jbasquest@gmail.com.