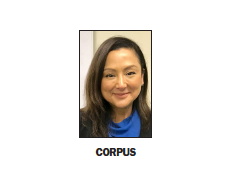 This story was first printed by the Post on March 17. If you missed it then, get in the habit of picking up the Post in the mornings, where you'll find all of the local news first.
BY EMILY MIBACH AND BRADEN CARTWRIGHT
Daily Post Staff Writers
San Mateo County Sheriff's Capt. Christina Corpus, who is running for sheriff in the June primary, confirmed rumors yesterday (March 16) that her husband had a tattoo of the cartoon character Yosemite Sam holding a Confederate flag.
Corpus' husband, retired Sheriff's Lt. John Kovach, grew up in Georgia, South Carolina and Florida and got a tattoo of the Looney Tunes character Yosemite Sam carrying a Confederate flag when he was 16, she told the Post.
A reader sent the Post an email of pictures of Kovach wearing shorts while fishing that show a tattoo on his calf. But it's hard to see the actual tattoo in those photos.
The Confederate flag was flown by the South in the Civil War as they fought to maintain slavery in the United States. Today, the flag is a symbol of white supremacy.
Corpus says the photo must have come from someone in her opponent's camp.
"It's dirty politics," she said.
She's running against her boss, Carlos Bolanos, who has been sheriff since 2016.
Corpus said that her husband, after learning the flag has different meanings to Californians than it does to Southerners, had the flag blacked out.
To dispel the idea that her husband has any racial animus, Corpus pointed out that she's a Latina.
She also noted that her husband has worked in the sheriff's office for over 20 years including under Bolanos, and Bolanos promoted him to lieutenant.
At the end of the day, though, "it's me running, and nobody else," Corpus said.
"I am the candidate here. The voters should look at my track record versus my opponents track record," Corpus said.
Corpus, as a captain in the sheriff's office, runs the sheriff's Millbrae office. The sheriff's department provides policing services to Millbrae, Woodside, Portola Valley, San Carlos and Half Moon Bay on a contract basis.