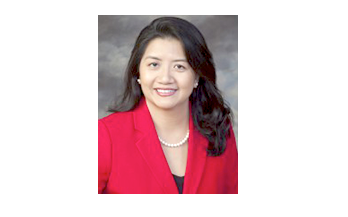 BY BRADEN CARTWRIGHT
Daily Post Staff Writer
The former president of Foothill College wants her job back.
Thuy Thi Nguyen was ousted in October after the community college's faculty voted to declare "no confidence" in her. Later that day, the Foothill-DeAnza Community College District board voted not to renew her $343,153-a-year contract, and she was placed on paid administrative leave until her contract expires on June 30.
Nguyen said told the Post on Thursday that the board will discuss her future on April 4, her last chance to get another contract. She is drumming up support from students and diversity groups ahead of the meeting.
Nguyen said she has made significant progress on racial equity during her five-year tenure, and she wants to continue the progress.
"This is unfinished business," she said. "I don't want the college to go back."
Members of the faculty had a long list of grievances against Nguyen. The common theme was that she failed to collaborate. Instructors said she repeatedly vetoed faculty decisions to pursue her own ideas.
Kathryn Maurer, the president of the Academic Senate, said that when issues have been brought forward, Nguyen hasn't worked to fix them. Concerns are more about poor decision-making processes rather than specific decisions that Nguyen made, Maurer said.
Nguyen said that she would "unpack those concerns" if she was reinstated.
"I'd have some deep, honest conversations about how our college grapples with change," she said.
Focus on racial equity
The dispute stemmed from the college's shared governance structure, which she said elevated the voices of students and non-faculty employees on decisions. Faculty power stayed the same, she said.
Nguyen is all about racial equity, and she said during the pandemic, the achievement gap either improved or stayed the same between white students and Filipino, Latino and black students. Nguyen also said she closed a $6 million budget deficit.
In the meantime, former President Bernadine Chuck Fong is serving as acting president.
Foothill College serves about 13,000 students in Los Altos Hills. Voters from Palo Alto, Mountain View, Los Altos, Cupertino and Sunnyvale elect the five-person board.