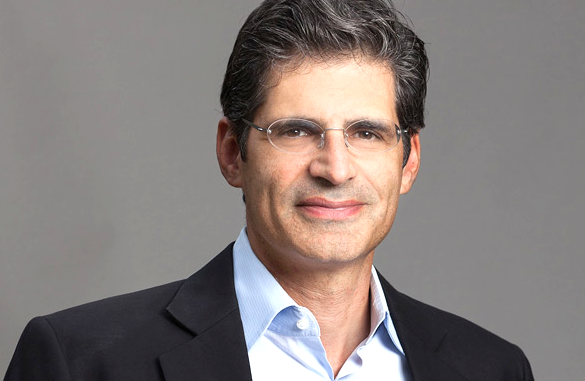 BY EMILY MIBACH
Daily Post Staff Writer
State Sen. Josh Becker, D-Menlo Park, has introduced a bill that could bring back the public's ability to listen to radio police transmissions.
Becker said encryption of police radio transmissions raises First Amendment concerns. Such transmissions have been accessible to the public for more than 70 years.
But that changed in January 2021 when Palo Alto Chief Robert Jonsen, along with other police chiefs in California, decided to encrypt police radios without any public hearings or a vote by City Council.
Jonsen said he was following a state Department of Justice memo from October 2020 that told police departments to withhold personal information from public transmissions.
The memo said encryption was one option departments had to prevent the transmission of personal information, but the memo was clear that other options that didn't involve encryption were OK too.
The city gave reporters about a half-hour notice before the airwaves went silent on Palo Alto Police scanners.
Nearly all 13 Santa Clara County law enforcement agencies have encrypted police radio, according to a report from Becker's legislative aide, Garrett Jensen.
"This problem is likely to become statewide if corrective action is not taken," Jensen warns in his memo about the bill.
The Post began reporting on the matter, and even reported on encryption plans in areas outside of its normal coverage area, such as Santa Clara and San Francisco.
The Post's coverage caught the attention of Becker, who introduced SB1000. It requires police communications to once again become accessible to the public by Jan. 1.
Options for police
The bill lays out three options police agencies can take so people can once again listen to police in the field. The options are to:
• decrypt police radio channels;
• put police radio transmissions online for listeners to stream,
• or give access to encrypted channels to those who ask.
Confidential undercover operations could still be encrypted so as not to tip off suspects.
"I'm grateful to the Daily Post for drawing my attention to this," Becker said in an interview yesterday, adding that this issue deals with the media's First Amendment rights.
"It's not the time to reduce access to police activity," he added.
While Palo Alto encrypted, the CHP took a different approach.
CHP officers only read partial information to dispatchers when requesting information. And dispatchers only provide addresses, dates of birth and physical descriptions only when they're needed.
For example, if someone is pulled over and the officer calls in someone's driver's license to a dispatcher, the officer says the driver's license number. The dispatcher will repeat the driver license's number back to the officer to make sure they got it right, and will go look up the person.
When the dispatcher returns, they will only refer to the person who was pulled over by their first name and will tell the officer any additional information, such as whether the person has an outstanding warrant.
The idea of the CHP policy is to provide officers with enough information to do their jobs, but not enough for identity thieves to commit crimes.
Becker pointed to the CHP way of doing things as a good example of keeping the airwaves open.
Becker says he realizes the state DOJ's intent with its memo was to protect people's private information. He says with this bill, both sensitive information can be kept private and the public can retain its right to know what its police officers are up to.
Council to discuss encryption
Becker's bill comes three weeks before Palo Alto's City Council takes up the topic of encryption on April 4. The city was the first in the mid-Peninsula to encrypt in January 2021.
Palo Alto Councilman Greer Stone said yesterday that he's very interested in the bill. Stone has been calling for the police department to stop encrypting its radios. He suggested last month that a council committee bring a resolution to the full council in favor of decrypting the radio transmissions. Instead, the committee decided to have study session on April 4 where no official action can take place.
At that committee meeting, Stone said he didn't want the study session to just be for the police and city to defend their current policy. Instead, he wanted to see research into alternatives, including how the CHP, so the city could be informed on its next move. The CHP sets a strong precedent, he said.
Encryption called an 'overreaction'
Mountain View Councilwoman Sally Lieber, who has been the only vocal opponent of encryption in her town, said that Becker's bill is "a much needed fix to the overreaction of local government to the direction from the Department of Justice."
In March, Lieber told her colleagues that scanners played an important role in the Civil Rights and anti-Vietnam War movements. Not only did the police scanners allow protesters to know where the cops were, but they allowed the public to keep track of protests. And police tend to behave when they know the public is observing them.
In an interview yesterday, Lieber again brought up the historical importance of police scanners, and said that scanners have been historically open.
"And day by day we see why (that was) so important," Lieber said.
Lieber said she intends to bring Becker's bill to the council to try to get them on board and endorse the bill.
Becker's bill is sponsored by two major statewide media associations — the California News Publishers Association and the California Broadcasters Association.
Sidebar: Encryption hinders reporters from responding to breaking news
The Daily Post was delayed by several hours yesterday (March 17) in covering a fatal accident involving a boy and a truck because Mountain View police have encrypted their police radios.
Mountain View encrypted their radios in early 2021, a few weeks after Palo Alto did so.
As a result, journalists and members of the public can no longer monitor police activity in real time.
In the case of yesterday's tragedy, Mountain View police posted on Twitter shortly after the fact that there were major injuries and traffic delays. But a fatality wasn't revealed until 3:30 p.m., seven hours after the crash.
The Post immediately drove to the scene, but no witnesses were around anymore, leaving police statements as the only source of information. As a result, readers got only one side of the story.
Since encryption began in 2021 by Mountain View, Los Altos and Palo Alto, this has been a daily problem for the Post.