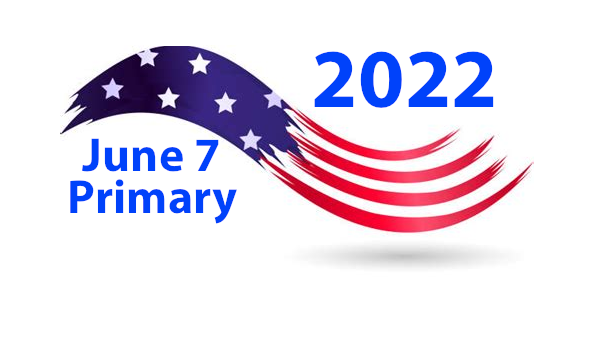 Correction: A statement attributed to Palo Alto Police Chief Robert Jonsen about the Wayne Benitez case in an earlier version of this story was incorrect. It has been removed.
BY BRADEN CARTWRIGHT
Daily Post Staff Writer
In a debate for Santa Clara County Sheriff, Sgt. Sean Allen and retired Capt. Kevin Jensen squared off over who has done more in their career to hold leaders of the jail accountable, while Palo Alto police Chief Bob Jonsen positioned himself as the outsider in the race.
The three candidates are running to replace Sheriff Laurie Smith, who is retiring amid allegations of bribery and mismanaging the jail.
All of the candidates say they want to bring more transparency and accountability to the sheriff's office, reforming a culture of corruption that is deeply entrenched. But their approaches and backgrounds diverge.
Jonsen, 59, said he's the only one who is working right now, and he has leadership experience at three agencies of different sizes and approaches. The Los Angeles County Sheriff's Office is large, Menlo Park Police is small and Palo Alto Police is progressive, he said.
Jonsen said Tasers are more trouble than they're worth, and he would prefer hands-on force. He also said Palo Alto's two police dogs are nearing retirement, and he wants to look at moving on from them in Santa Clara County.
"For the amount of time we use them (it's) maybe not the greatest use of resources," he said.
Jonsen said he would rather use dogs for therapy than apprehension.
Allen is on medical leave from his job at the jail, and Jensen retired in 2014. Both of them have spent their entire careers with the sheriff's office and say they have been fighting the good fight.
Jensen, 58, said he retired because his father had cancer. He took a balanced approach to questions, often saying he would consult experts before making a decision. He touted his experience and leadership, which includes teaching classes on ethics and management.
Allen, 51, has the unique experience of being arrested at age 19. The charges were dropped. He was incarcerated at the same jail where he has spent his 32-year career. He also sued the sheriff's in 2014 for discrimination and harassment along with two other officers, and they were given an $800,000 settlement.
Allen said he would make a lot of changes at the sheriff's office. He said he would unencrypt police radios, stop using police dogs and arrest supervisors who scrap internal investigations.
Allen, who is black, said he would bring diversity to a position that is dominated by white males.
The Silicon Valley chapter of the NAACP and other social justice-minded organizations hosted the debate on Thursday. Another candidate, jail Sgt. Christine Nagaye, wasn't there.
Ballots have been mailed, and the election is on June 7. If nobody gets more than half of the vote, then the top two candidates will face off in November.
Here's an edited version of how the candidates answered some of the questions.
Would you continue the sheriff's policy of not arming 1,400 deputies with Tasers?
Jensen: I've heard different views. Tasers can be used instead of a gun, but they may also be used too often. I would sit down with experts and community leaders to decide.
Jonsen: I'm not really sure they're worth it. We have other options to de-escalate, like hands-on force.
Allen: Tasers can cause falls, and then people might injure their head on the ground. Hands-on force is better, and it works. Officers in the jail don't have batons or guns; they only carry pepper spray.
How would you require officers to intervene when they witness police misconduct or brutality?
Jonsen: In the wake of George Floyd's murder, I created a policy in Palo Alto that gave officers the duty to intervene.
Allen: I wouldn't just hold witnesses accountable. I would also charge supervisors who create a bad culture and don't process Internal Affairs complaints.
Jensen: I would give ethics training to officers routinely, not just when they're in the academy. A good culture and training are both key.
Do you favor the Board of Supervisors decision to build a 500-bed maximum-security jail?
Jonsen: I didn't, but it's already been decided. So we need to create a jail that is good for mental health. Let's be creative with the design.
Allen: We need space for people with mental health issues, and a jail is not the answer. We should spend money on more treatment and outreach to homeless people.
Jensen: I support a new jail, because we need a place to keep predators. The current jail has feces falling from the ceiling and dark corners where people can't be seen. Gang beatings are frequent.
Would you end radio encryption so police activity can be monitored again?
Jonsen: It's a complex and difficult question that we've been dealing with in Palo Alto. If you unencrypt on day one, then you're putting agencies that share frequencies at risk of broadcasting personal information.
Allen: The idea of encryption is ridiculous to me, and I disagree that it's a difficult move to unencrypt. We had unencrypted radios for years before, and officers can be trained on how to properly communicate personal information. This is about a lack of transparency.
Jensen: I worry that returning to two radio channels would slow officers' response times when they have to switch over, and victims could be further victimized by a delay.
Would you ban police dogs except for search and rescue missions?
Allen: Using a dog to apprehend someone is almost always a bad idea. As we've seen in Palo Alto, they could bite someone who is lying down and unaggressive.
Jonsen: Instead of apprehension dogs, we should move to therapy dogs.
Jensen: I would be open to the discussion, but I hope everyone comes with a fresh perspective.