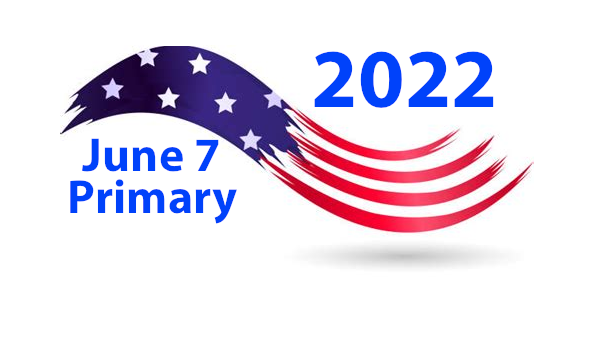 BY EMILY MIBACH
Daily Post Staff Writer
The odds an incumbent member of Congress will be re-elected is over 90%, so few candidates sign up to run most years. But the decision of Rep. Jackie Speier, D-San Mateo, to retire has attracted an array of candidates to the June 7 primary including an Assemblyman, a Burlingame Councilwoman, a San Mateo County Supervisor and a Republican businessman.
San Mateo County Supervisor David Canepa has been leading a campaign saying he will buck the establishment and shake things up, saying the race is "not a coronation," referring to his opponent, Kevin Mullin, son of the late South San Francisco mayor and Assemblyman Gene Mullin.
Assemblyman Kevin Mullin has been in the state legislature since 2012 and before that was a councilman and mayor in South San Francisco. He was endorsed by Speier, along with Congresswoman Anna Eshoo, D-Palo Alto, and former state Sen. Jerry Hill.
Mullin in an interview with the Post said he's best suited for the position because he has the most experience, getting 60 bills signed into law, including the ability for Caltrain to put a sales tax on the 2020 ballot, being able to text 911 if in an emergency and moving elections from polling places to the mail.
Canepa is not necessarily an outsider, or new to politics. He was on the Daly City Council from 2008 to 2016 and has support from various county officials in both San Mateo and San Francisco.
PPE incident
Also, Canepa was president of the board of supervisors when $10 million of county-owned PPE was left outside in the rain. Since the issue came to light this year, after Canepa passed on the torch as board president, Canepa has been trying to pivot the spotlight onto County Manager Mike Callagy, grilling him with questions at supervisor meetings.
In an interview with the Post, Canepa said yes, the county messed up, calling the incident a "confluence of chaos."
Steadily working just below the noise of Canepa and Mullin's crossfire is Burlingame Councilwoman Emily Beach.
Beach is the only woman running, which may bring her additional attention after the Supreme Court leak earlier this week indicating the high court will overturn Roe v. Wade. Beach made reproductive rights a campaign issue from the beginning of her campaign, pointing out she is the only candidate with "skin in the game" when it comes to the issue.
One Republican
Only one Republican is running — El Granada resident Gus Mattammal — who says he wants to use conservative approaches to achieve goals that may be favored by liberals.
An example he provided to the Post is universal health care. Mattammal pointed to Singapore's health care system as a way to go. In that country there are three levels of care. Most residents pay into a health care fund for themselves that covers routine care. There is also catastrophic care, where if your fund has dried up or you have a serious ailment, you are covered through a nationwide account. The final level of care is a government investment that pays medical bills for the indigent.
Housing
All four agree that there is more that the area's representative in Congress can do for housing.
Beach said changes to federal tax credits could make it more beneficial for developers to build affordable housing projects.
Canepa is interested in infusing federal money into states and counties for housing. He wants to see mixed-income developments funded by federal monies, acknowledging that developers will walk if a project won't pencil.
Mattammal said he'd use his visibility as a congressman to help sell certain projects to the public. He also suggested that more nonprofits such as HIP Housing in San Mateo should get more funds from the government.
Mullin said he'd like to see the federal government pony up the funds for housing programs it has not funded. He said he thinks the feds can play a larger role in helping developments pencil, including funding mixed-income developments.
Mullin, 51, lives in South San Francisco with his wife and their twin boys. He is a lifelong county resident. He worked for Speier and his father when they worked in Sacramento. He has a small business called KM2 Communications, a video and multimedia production company.
Beach, 47, stepped down from a position at an education nonprofit to run for Speier's seat. She's worked both for nonprofits and as a business executive. She's been on the Burlingame City Council for about seven years. She has two teens, 17 and 14, with her husband. Beach served as a captain in the Army, stationed in Saudi Arabia, South Korea and Texas.
Mattammal, 49, has never been elected to office. He has an MBA from Yale and a bachelor's in physics and math from Pomona College. He is a director for Advantage Testing, a tutoring company with an outpost in Palo Alto that offers help to students of any age. Mattammal, an El Granada resident, lives three miles outside of the district with his wife. When asked if he would move into the district if elected, he told the Post that he's asked voters if him living outside of the district is a big issue and they don't think so.
Canepa, 46, lives in South San Francisco with his wife and their son. A graduate of Skyline Community College and University of San Francisco, he was the first in his family to graduate college.
Redwood City attorney Andrew Watters' name will appear on the ballot, but he has dropped out.
The top two vote-getters in this race will move on to the November election in hopes to represent the district that spans from the southern portion of San Francisco to East Palo Alto.