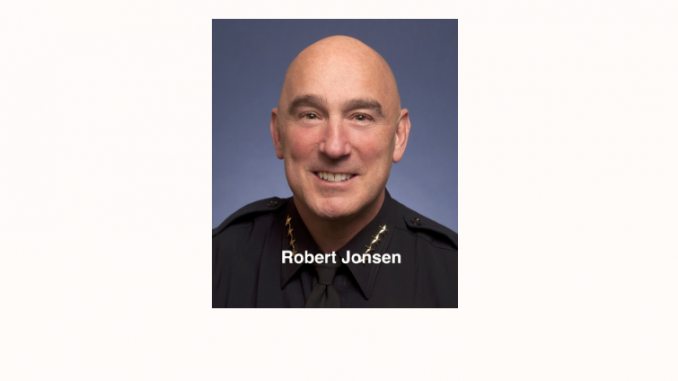 BY EMILY MIBACH
Daily Post Staff Writer
The California Department of Justice has closed the door on Palo Alto Police's attempt to unencrypt its police radio transmissions.
In March, Police Chief Bob Jonsen sent a letter to Joe Dominic, chief of California Justice Information Services, asking if Palo Alto could drop the encryption of police radios for the rest of the year. Dominic responded to Jonsen on July 2, saying that after "careful review," the city is "required to comply with state and federal rules on the encryption" of so-called personally identifiable information, also known as PII.
"The city of Palo Alto cannot revert back to their previous system and broadcast PII on a non-encrypted channel that can be accessed by unauthorized individuals," Dominic wrote.
The department encrypted Palo Alto's police radio transmissions on Jan. 5 after Dominic sent a memo to all police departments in October asking that they stop broadcasting personally identifiable information, such as birth dates and driver's license numbers and confidential law enforcement information, such as a suspect's criminal history.
The switch in Palo Alto happened with less than a day's notice to the public with no public hearings. Then the cities of Mountain View and Los Altos followed suit soon after.
Dominic's original memo said departments could find ways to keep radio transmissions public, though it did not provide any examples of alternatives to full encryption.
But as the Post reported previously, the San Francisco Police Department is leaving some transmissions unencrypted, so the public can hear some details of police activities. The Berkeley Police Department is considering a similar system.
Police looking into alternatives
Although the DOJ told Jonsen he cannot unencrypt the police radio, Jonsen said yesterday he is still looking to find options that meet "both the expectations of the DOJ and allowing the people who want to know what we are doing to listen in."
Jonsen said he is looking into creating something similar to the app Pulse Point, which alerts people to fire and medical dispatch calls with a visual read-out. Jonsen also said Milpitas police are working on a web-based platform, which is something Palo Alto is interested in looking at.
"We are trying to actively find a solution," Jonsen said.
Previous stories about the encryption of police radios
• June 16, 2017, Palo Alto to spend $4 million on new radio system; Redwood City's experience was a fiasco
• Jan. 6, 2021, Police cut off their radio transmissions to the public
• Jan. 8, 2021, Editorial, Police decision to encrypt police radio transmissions reduces transparency
• Jan. 11, 2021, Mayor says that encrypting police radio signals was a mistake
• Jan. 11, 2021, Palo Alto Council will discuss police radio encryption, Mountain View will follow Palo Alto's lead
• Feb. 14, 2021, Opinion, Encryption isn't a 'mandate,' it's a choice
• March 29, 2021, Police chief willing to consider alternatives to full encryption but lacks examples
• April 1, 2021, One city is reluctant to switch to encrypted police radio
• April 5, 2021, Palo Alto Police ask state if they can temporarily drop encryption
• May 24, 2021, San Francisco finds an alternative to full encryption of police radios
• May 27, 2021, Opinion, 55 days later and state DOJ hasn't complied with records request for information on police radio encryption
• May 27, 2021, No reports of scanners aiding crime
• July 2, 2021, Is full encryption of police radios necessary? Berkeley may allow public to hear one of their channels
• July 10, 2020, Berkeley to take a different approach than Palo Alto — public involvement
• July 28, 2020, Police departments across the state flooded DOJ with correspondence about police radio encryption
• Aug. 11, 2020, State DOJ won't let Palo Alto end police radio encryption
• Aug. 11, 2020, CHP won't encrypt radios — even though cities like Palo Alto must