By the Daily Post staff
The Palo Alto school district is changing the names of Jordan and Terman middle schools. The school board voted March 27 to rename Jordan after Frank Greene, a black Silicon Valley tech luminary, and Terman after Ellen Fletcher, the late Palo Alto councilwoman, bicycling advocate and Holocaust survivor. The names of David Starr Jordan and Lewis Terman are being removed because they were advocates of eugenics in the early 20th century.
A few of the signs at Jordan Middle School in Palo Alto have been repainted to reflect the school's new name. It looks like Greene will keep Jordan's mascot, the Jaguars.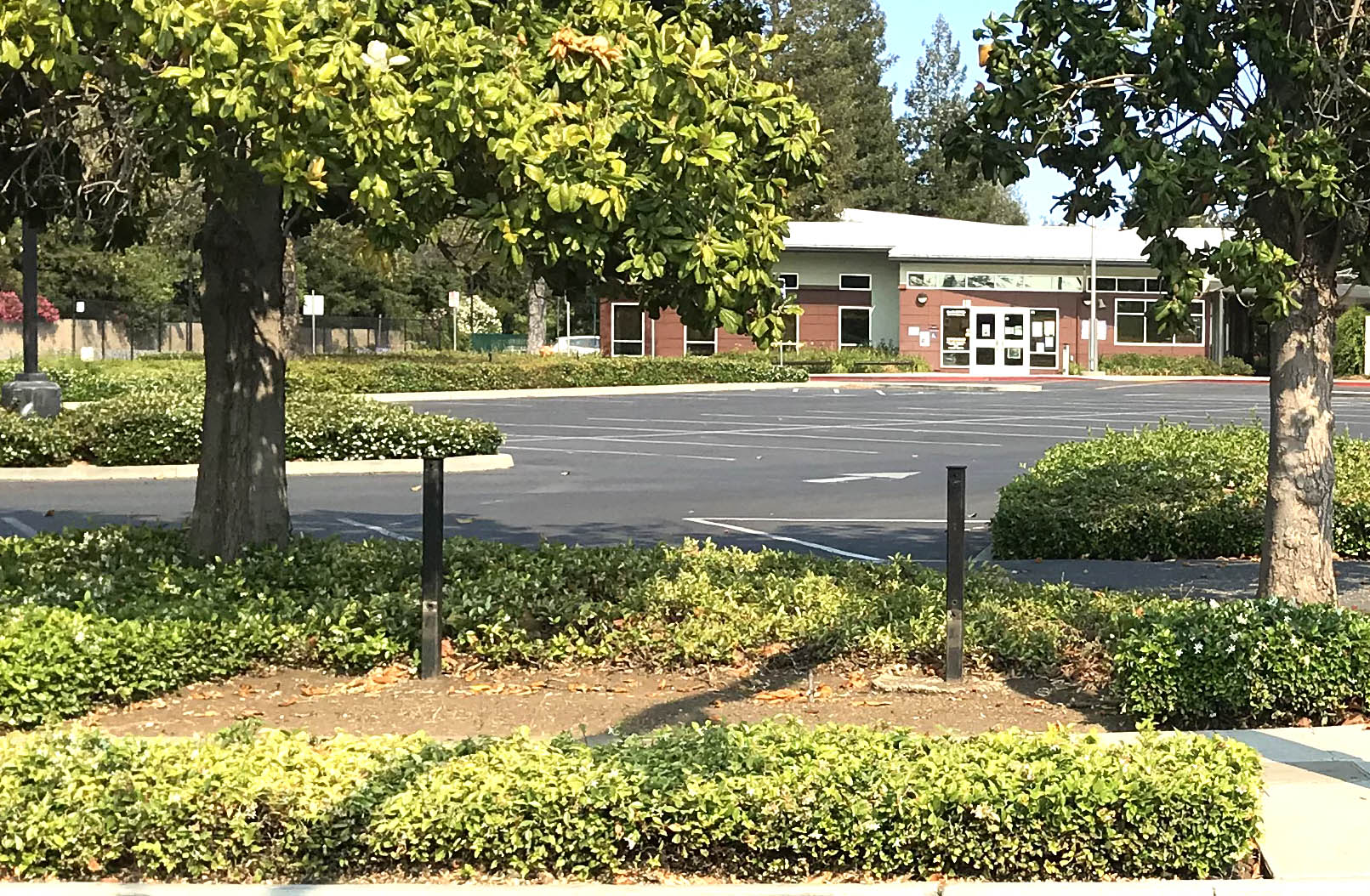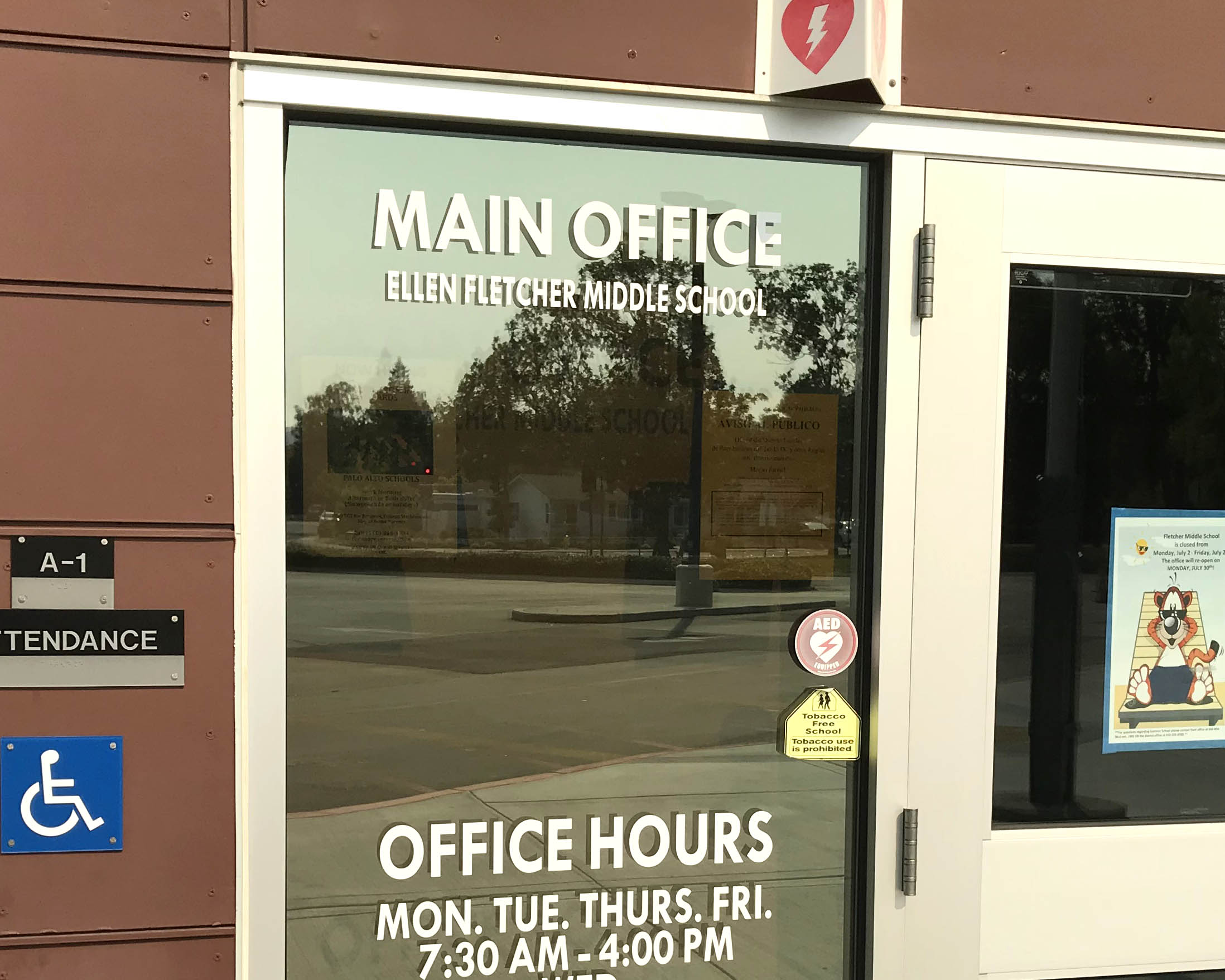 At Terman, the front door now says Ellen Fletcher Middle School but crews have yet to replace the metal sign that faces Arastradero Road. The old sign in that location has been removed and as of today, only the posts are standing.
The electric billboard sign on the school still says Terman Middle School and an electronic message on it today read, "Home of the Tigers." No word yet about whether Fletcher Middle School will have a new mascot.
The school board has voted to spend $60,000 to change the schools' names.
Behind the school, the city's sign to Terman Park remains. So far nothing has appeared on the City Council's agenda to change the name of that park.