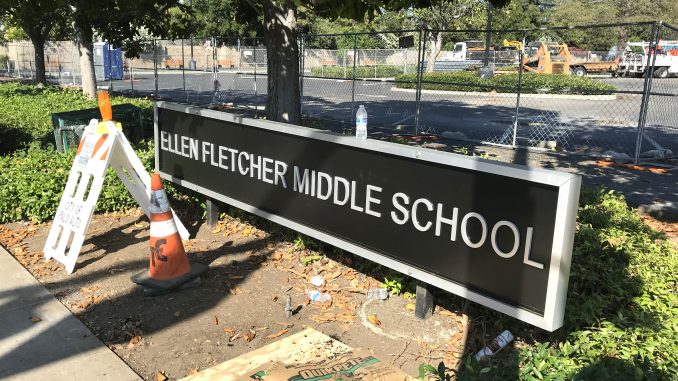 The Palo Alto school district has replaced the front metal sign outside Terman Middle School at 655 Arastradero Road to say Ellen Fletcher Middle School in honor of the late councilwoman, bicycle advocate and Holocaust survivor. The yellow electric sign on the side of the building has also been swapped out with a new one, but an electronic message on the sign indicates the school's mascot will remain the Tigers.
The school board voted March 27 to rename Jordan Middle School after Frank Greene, a black Silicon Valley tech luminary, and Terman after Fletcher. The names of David Starr Jordan and Lewis Terman are being removed because they were advocates of eugenics in the early 20th century.
The Post reported July 1 that signs at Jordan were changed to Greene.