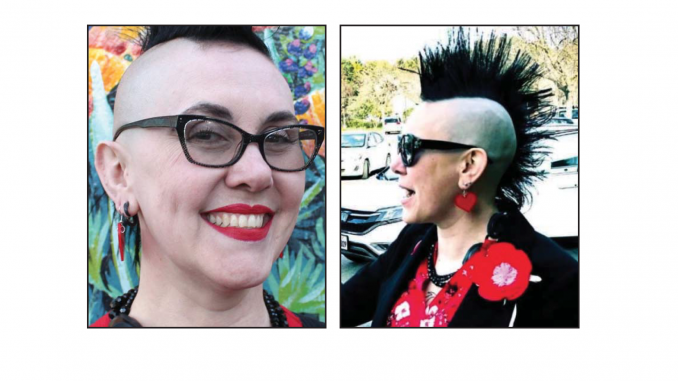 BY ALLISON LEVITSKY
Daily Post Staff Writer
Rebecca Parker Mankey, the Palo Alto activist who lost her job after confronting a man in a Make America Great Again hat at Starbucks, has also resigned from a city-led citizens group that weighs in on the redevelopment of her neighborhood.
Mankey, 46, was appointed to the working group of the North Ventura Coordinated Area Plan before it launched in June. She hasn't returned the Post's requests for comment. She resigned from the group in an email on April 4, three days after she lit into the 74-year-old Palo Alto man named Victor over his MAGA cap.
"Effectively immediately I resign my position on the North Ventura Coordinated Area Plan Working Group," Mankey wrote in an email to Senior Planner Elena Lee. "Thank you so much for everything. I have learned a lot from the process."
The city issued no statement about her resignation from the committee.
Waldek Kaczmarski, an architect who was an alternate on the committee, has replaced Mankey in the group.
Mankey wrote on Facebook about the confrontation on April 1, stating that she had yelled at the man over his hat and said she wanted to learn his name, his wife's name, where he lives and where his children go to school, seeming to imply an intent to "dox" him, or publicize identifying information with malicious intent.
After the incident was widely publicized, Mankey stepped down from the Bayshore Progressive Democrats, a group that she co-founded. She was also fired by Gryphon Stringed Instruments, where she worked as an accountant.