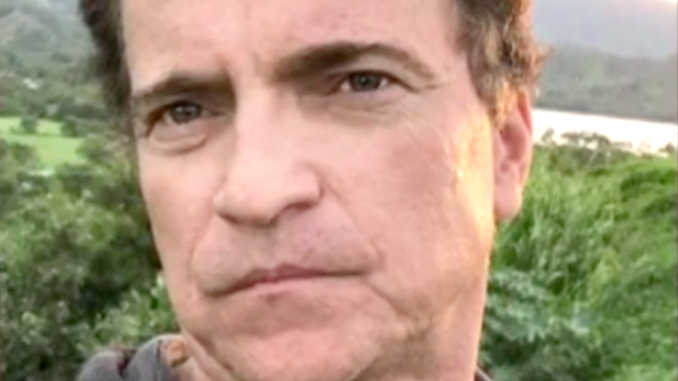 BY EMILY MIBACH
Daily Post Staff Writer
Opening arguments in the trial of a west Menlo Park man who is facing nearly 20 counts of child sex abuse begin today (April 26).
The jury selection for the trial of Randy Haldeman, 60, was completed last week.
Judge Elizabeth Lee will preside over the trial in Department 17, courtroom 2K in the Redwood City Courthouse. Those interested in listening to the proceedings can call 1-480-660-5303 and use code 328010.
Haldeman could receive life in prison if found guilty by a jury.
He was arrested in July and August 2019 and is facing nearly 20 counts relating to allegations of sexual abuse by children Haldeman contacted between 1988 and 2018, according to the DA's office.
The Sheriff's Office began investigating Haldeman in January 2019 after an alleged victim reported him. In July 2019, deputies arrested Haldeman on suspicion that he had molested three boys who were between 8 and 13. However, Haldeman soon posted his $200,000 bail and went home, only to be arrested about a month later by sheriff's deputies again on charges involving additional alleged victims who came forward after his arrest.
Of the nine abused children, one was a girl and the rest were boys, with ages spanning from 4 to 16, said Wagstaffe.
Some of Haldeman's alleged victims will testify at trial.
Prosecutors say the abuse occurred at three locations: a bathroom at St. Denis Church at 2250 Avy Ave.; the Ladera Recreation Center at 150 Andeta Way in Portola Valley, and Haldeman's home at 2097 Camino de las Robles.
The abuse ranged from raping a drunken 12-year-old boy to suggestively touching other children to having a peeing contest with another child, said Wagstaffe.
Haldeman also fondled a child while showing him porn, and washed another child's privates while the two were in a shower together, according to charging documents.
Some of the people abused by Haldeman said he did so by threatening them or being forceful, according to charging documents.
Haldeman has a long history at tech companies in Silicon Valley and was among the creators of Apple's first App Store in the mid-90s.
He also worked for a video-based advertising company founded by Oracle CEO Larry Ellison and Michael Milken, according to his LinkedIn profile.
Before his arrest, he was the CEO of Code-N Technology, a cloud and AI company, and a mentor to MBAs at Stanford, according to his LinkedIn profile.
In April 2020, Haldeman asked to have his bail lowered as the jail was releasing others who were waiting for their trial date because of the Covid outbreak. However, the judge decided not to lower Haldeman's bail because he has no underlying health issues, and since his wife will not take him back, Haldeman would essentially be a transient, Wagstaffe said at the time.
Haldeman is in jail in lieu of $5 million.