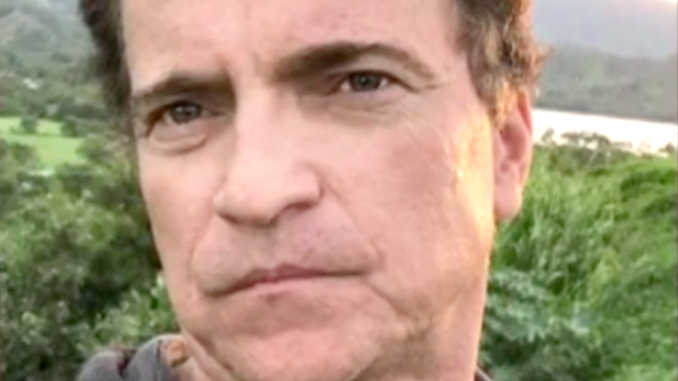 BY EMILY MIBACH
Daily Post Staff Writer
West Menlo Park resident Randy Haldeman is charged with sexually abusing a child in the bathroom at St. Denis Catholic Church, a prosecutor said.
Haldeman, 59, appeared in court yesterday and was charged with 20 sexual assault felonies involving 11 children. The alleged assaults span from Jan. 1, 1988, to July 6, 2018. Many of the charges could result in a life sentence, said District Attorney Steve Wagstaffe.
The abuse occurred at three locations — a bathroom at St. Denis Church at 2250 Avy Ave.; the Ladera Recreation Center at 150 Andeta Way in Portola Valley, and at Haldeman's home at 2097 Camino de las Robles, Wagstaffe said.
He's no Big Brother
Haldeman came into contact with his victims a variety of ways — such as posing as a volunteer with the Big Brothers Big Sisters Organization or as a volunteer photographer for the swim team that practices at the Ladera Recreation Center, Wagstaffe said.
Haldeman had claimed on his LinkedIn page that he was a volunteer with the Big Brothers Big Sisters Organization of America. But Dawn Kruger, the Bay Area CEO of Big Brothers and Sisters, told the Post last month that his claim is a lie.
Of the 11 victims that have come forward — Haldeman sexually abused nine of them, according to charging documents. Two children, a boy and a girl, were only contacted by Haldeman with the intent to sexually abuse them.
Of the nine abused children, one was a girl and the rest were boys, with ages spanning from 4 to 16, said Wagstaffe.
The abuse ranged from sodomizing a drunken 12-year-old to suggestively touching other children, said Wagstaffe.
Haldeman also fondled a child while showing him porn, and washed another child's privates while the two were in a shower together, according to charging documents.
Haldeman was first arrested on July 25 for suspicion of acting lewdly with three children, but he was released after posting $200,000 bail.
He is now in jail on $5 million bail.
His lawyer is a former prosecutor
He is expected to appear in court on Monday with his attorney, Chuck Smith of Redwood City, a former prosecutor.
Haldeman has a long history at tech companies in Silicon Valley and was among the creators of Apple's first App Store in the mid-90s.
He also worked for a video-based advertising company founded by Oracle CEO Larry Ellison and Michael Milken, according to his LinkedIn.
More recently, he has been the CEO of Code-N Technology, a cloud and AI company, and a mentor to MBAs at Stanford, according to his LinkedIn.
The sheriff's office began investigating Haldeman in January after a mandated reporter, someone who has to report any knowledge of sexual assault, who was working with one of Haldeman's victims, reported an incident to the sheriff's office, Blankswade said.
Blankswade, the sheriff's spokeswoman, said the additional victims were people who read about his arrest in July and decided to come forward.
Only a fraction of the local news stories covered by the Daily Post appear on this website. To get all the local news, including many stories you can't find online, pick up the Post every morning at 1,000 Mid-Peninsula locations.