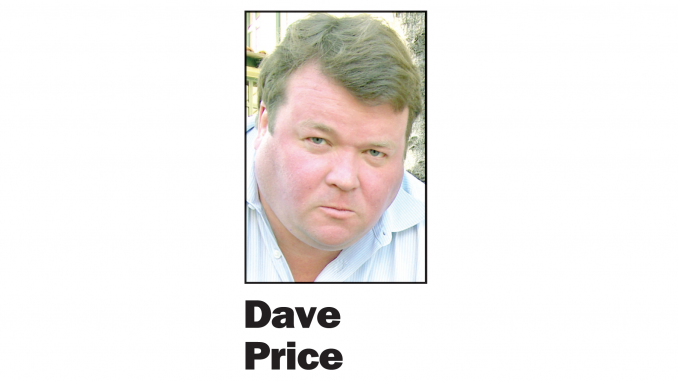 OPINION
BY DAVE PRICE
Daily Post Editor
One of the messages from last summer's George Floyd marches was that police departments need to be more accountable.
But in the months after those protests, the Palo Alto Police Department became less accountable.
In the fall, the department told reporters they could no longer call officers to ask questions. Instead all questions had to be submitted to an internet portal. Responses would usually come in the form of an email — sometimes hours later, other times days later.
If a reporter was unclear about the response, this format eliminated the ability to ask a followup question. If reporters called and asked to speak to a police officer, police would send the email telling the reporter to use the website.
A matter of budget or priorities?
The excuse police gave for this move is that they didn't have the budget to respond to the press. But in previous years when the department's budget was smaller, officers did accept calls from reporters.
I think it was less about budget and more about priorities. Talking to the public through the media was no longer important to the police.
The second move that reduced transparency came in January when Police Chief Robert Jonsen decided to encrypt the department's police radio transmissions, which had been available to the public for decades. He made this policy decision without bringing it to City Council.
Normally in a city government, policy decisions are made by the council, which is elected to make such decisions.
But when it comes to police policy, council has taken a hands-off approach for years. Rarely would council ever ask to meet with the police chief, except at budget time.
Even when council has to approve six-digit out-of-court settlements over police brutality, there's no public discussion.
However, council did get pretty interested in the Police Department after last summer's protests.
Council created committees that debated a long list of potential reforms. Meanwhile, police here and elsewhere were responding in their own way — by reducing transparency. It was obvious that they didn't want the public or the press looking over their shoulders anymore.
Keeping the public in the dark
One way to reduce transparency was to encrypt police radios, so that the public and press couldn't hear the activities of officers. If anything happened, the police would decide whether the public would be told about it, not a reporter who would hear about an incident on the scanner to go to the scene to get the story.
In October, the state Department of Justice gave local police departments a big assist in this respect.
Joe Dominic, chief of the DOJ's Justice Information Services Division, sent a memo to police departments saying they needed to come up with a plan to stop transmitting personally identifiable information or confidential law enforcement data over the public airwaves. He said departments could accomplish this by either 1. encrypting their radios or 2. finding another way to not broadcast this information.
The memo seemed to come out of the blue. No new law had been passed to require encryption of police radios.
Dominic repeatedly ducked the Post's calls for comment.
Oddly, his memo didn't cite any examples of harm caused by public access to police radio transmissions. You'd think that Dominic could have pointed to at least one identity theft case that resulted from information transmitted over a police radio. Or maybe one instance of criminals eluding police because they had a police scanner?
But he had nothing.
I filed a public records request with the city of Palo Alto for any criminal cases involving the use of police scanners. They said they had nothing.
So what exactly is the problem with the public's use of police scanners?
Council has it within its power to do the following:
• Tell the police to end encryption temporarily until this whole thing is sorted out. There are still many police departments in the state that haven't implemented encryption so this shouldn't be a problem.
• Invite Dominic to address the council and explain what problem he's trying to solve.
• His memo says departments can use an alternative method of transmitting confidential information to officers while maintaining public broadcasts. The city can look into those alternatives while encryption is on suspension.
• Go back to allowing officers to speak directly with the press. It wasn't a problem in the past. It works in other departments.
It's encouraging that the council put encryption on the agenda for tonight's meeting along with other important police issues. I hope this means that council will become more involved in setting police policy and demanding more accountability from the department.
Editor Dave Price's column appears on Mondays. His email address is price@padailypost.com.
Previous stories about the encryption of police radios
• Jan. 6, Police cut off their radio transmissions to the public
• Jan. 8, Editorial, Police decision to encrypt police radio transmissions reduces transparency
• Jan. 11, Mayor says that encrypting police radio signals was a mistake
• Jan. 11, Palo Alto Council will discuss police radio encryption, Mountain View will follow Palo Alto's lead
• Feb. 14, Opinion, Encryption isn't a 'mandate,' it's a choice
• March 29, Police chief willing to consider alternatives to full encryption but lacks examples
• April 1, One city is reluctant to switch to encrypted police radio