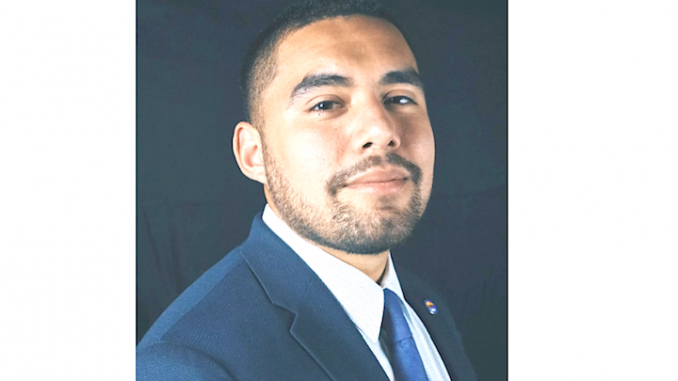 This story originally appeared in the Thursday, March 11, print edition of the Daily Post. To get all of the local news first, pick up the Post in the mornings at 1,000 Mid-Peninsula locations.
BY EMILY MIBACH
Daily Post Staff Writer
East Palo Alto Councilman Antonio Lopez will likely come out on top in the lawsuit that alleges he improperly gave away tacos to voters during the November election.
Losing council candidate Webster Lincoln is suing Lopez, claiming that Lopez illegally electioneered by hiring a food truck and placing it within 100 feet of a polling place to get votes.
Lopez beat Webster Lincoln by 69 votes.
In a tentative ruling posted on the San Mateo County Superior Court's website yesterday, Judge Danny Chou ruled in favor of Lopez and East Palo Alto City Clerk Walfred Solorzano. A final decision is due March 24.
Chou writes that the law only prohibits the "offering of consideration for voting for a particular candidate or ballot measure; it does not prohibit the offering of consideration just for voting."
The judge found that Lopez was not enticing anyone to vote for him, but was garnering goodwill from the community by arranging for the taco truck to be parked at St. Francis of Assisi Church, which was a polling place, on Election Day.
Lopez paid about $4,000 for the truck to park at the church from 4 p.m. to 8 p.m. where the workers handed out free tacos to anyone who asked for one, even children. Chou notes in his ruling that neither Lopez nor any of the taco truck employees associated the truck with Lopez.
Chou says there were two ways people would have known Lopez was connected to the truck: by a church volunteer mentioning that Lopez hired the truck or by looking at Lopez's Instagram or Facebook accounts. Again, Chou rules that Lopez's social media posts were to generate goodwill, not votes.
Chou's ruling comes after he heard three days of testimony and arguments. Instead of a jury, both sides have agreed to let Chou determine the verdict, which is common in civil suits.
Chou does admit that Lopez's use of his candidate Instagram account is "troubling," but it is not, in light of the totality of the circumstances, enough to establish a violation of the law.
Tacos or trinkets
Chou also points out in his ruling that candidates regularly pass things out to people while on the campaign trail.
"The court does not find the tacos to be materially different than the so-called trinkets that candidates often hand out for free to generate goodwill. At most, each taco cost between $2.35 and $2.67. This is comparable to, if not less than, the cost of sweatshirts, shirts, baseball caps, pens, signs or posters that are often given out for free by a candidate during an election. Moreover, unlike those items — which are usually emblazoned with the candidate's name, logo, or slogan — nothing on the tacos connected them to Lopez. Although Lincoln argues that offering free food is materially different than offering trinkets, he presents no supporting evidence or authority and the court could find none," Chou wrote.
Proximity to a ballot box
Another issue brought up during the trial was that Lopez, and for that matter other candidates who were at St. Francis of Assisi Church on Bay Road on Election Day, were standing near a ballot drop-off box.
A resident complained to the county's elections office about potential electioneering, and some county officials went out to the ballot box and moved it. Chou notes there is no evidence that Lopez or any of the other candidates out campaigning that day asked the elections office to move the box.
Chou writes "any illegal electioneering that may have occurred at St. Francis was due to a mistake made by county elections officials."
There is also "far less of a concern at drop boxes because the voter has already made his or her selections on the mail ballot and is simply returning a completed ballot to the box," the judge ruled.
Lincoln has until next Wednesday (March 17) to file an objection to Chou's preliminary ruling. Chou's final decision will come out on March 24.