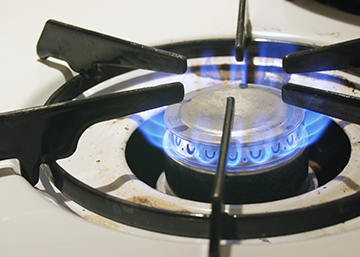 By the Daily Post staff
Los Altos has scheduled a vote on a controversial ordinance to ban natural gas in new homes and businesses for next Monday, Sept. 22.
On Nov. 19, council split 3-2 in favor of the ban with Jan Pepper, Jeannie Bruins and Neysa Fligor supporting the measure while Lynette Lee Eng and Anita Enander were opposed.
Lee Eng said at the time that she thinks residents were not being properly informed about the measure and Enander said she wanted more data on the effects of banning gas.
November's hearing drew both opponents and supporters of the ban. Supporters said the ban would help stop climate change. Opponents said they doubted the ban would have any affect on climate change and it would raise the cost of construction. In addition, they pointed out that natural gas is a less expensive source of energy than electric.
Resident Nancy Phillips said there are other causes of climate change such as emissions from trucks making Amazon deliveries and air pollution from planes. She said those were bigger contributors than natural gas.
Bruins said the council can't control people using Amazon, but they can block natural gas hookups in new buildings.
The vote in November wasn't final however. Council members felt the draft by the city Environmental Commission was poorly worded, and they asked City Manager Chris Jordan to re-write it.
The ban would apply to new homes and businesses. It would not apply to gas stoves or fireplaces of existing homes if residents remodel them.
The proposed ordinance includes an exception if an "applicant shows that there is a public or business-related need that cannot be reasonably met with an electric-fueled appliance or piece of equipment."
Menlo Park, Palo Alto and Mountain View have already banned natural gas in new construction.
Silicon Valley Clean Energy, a nonprofit that procures electric power for customers and sends it through PG&E's lines, supports the measure. The nonprofit is giving Los Altos a $10,000 grant if it puts a "reach code" measure on its council agenda which could the natural gas ban.
The reach code before council next Monday also requires builders to put circuits in new homes that would allow residents to hook up electric vehicle chargers. For commercial buildings, the code would require builders to set aside a certain percentage of parking spaces for EV recharging.
Here's a link to the proposed ban.