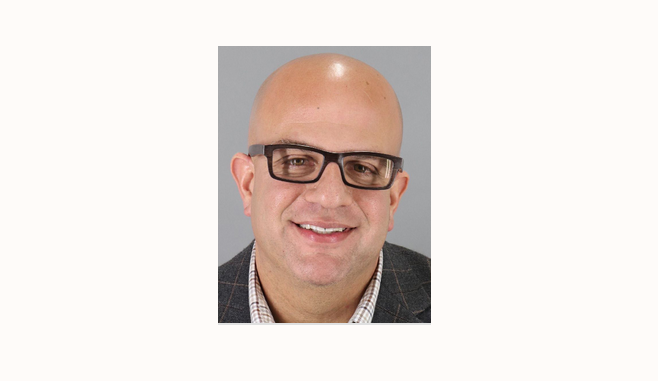 BY ALLISON LEVITSKY
Daily Post Staff Writer
Los Altos Planning Commission Chair Alex Samek has attended just one meeting since he was arrested zooming down Highway 101 while allegedly passed out drunk at the wheel of his Tesla on autopilot — and now, City Council is looking at its policies for firing commissioners.
At the annual council retreat last month, Councilwoman Neysa Fligor suggested that Mayor Lynette Lee Eng call Samek to ask him to resign, which Lee Eng said she was uncomfortable doing.
Samek, a 45-year-old luxury hotel developer, didn't return a request for comment.
"I am concerned about when a mayor is asked to do something like that in a sensitive situation," Lee Eng told the Post yesterday (Feb. 19). "People would take it as an abuse of power, of my position." Instead, Lee Eng said she wanted the council to reestablish a two-member personnel committee to handle such issues. The subcommittee was operating as recently as 2013, according to the city website, but has since been disbanded.
Then, at the end of the council meeting on Feb. 12, Vice Mayor Jan Pepper suggested that the council look at making it more difficult to discipline or dismiss a commissioner.
She proposed that the council consider requiring three council members, rather than two, to place the discipline or dismissal of a commissioner on a council agenda.
Pepper also suggested that the council require such an item to be placed on the agenda at a council meeting and to suspend any discussion of disciplining a commissioner until the council considers that rule.
Now, council is set to consider that proposal at its meeting on Tuesday. City Manager Chris Jordan placed the item on the meeting's consent agenda, a list of proposals deemed uncontroversial enough to be approved without discussion.
Is it about Samek?
Yesterday, Lee Eng stressed that the policy changes aren't specifically targeting Samek, though Councilwoman Anita Enander said that a reasonable person "would probably draw an inference."
Lee Eng also said she didn't understand why Pepper would want to tie council's hands in disciplining a commissioner by amending the Council Norms and Procedures, a 20-page document outlining policies on city governance.
Pepper didn't return a request for comment.
"We have to make sure (commissioners) understand that they represent our whole community, and that given the understanding who they represent and no one is above reproach," Lee Eng said.
Lee Eng said she wants the council to "clarify" the policy for disciplining or removing commissioners in the city's Commission and Committee Handbook, an 11-page document instructing commissioners on their role in the city government.
The handbook requires commissioners to attend at least 75% of the regularly scheduled meetings each year during their term of office. The council can also remove commissioners for missing three meetings in a row.
Missed meetings
Samek, who was arrested Nov. 30, chaired the Feb. 7 meeting after missing the Dec. 6 and Jan. 17 meetings. The Dec. 20 and Jan. 3 meetings were both canceled.
Planning Commissioner Sally Meadows said she wasn't under the impression that any meetings had been canceled because of poor attendance, and said that the Dec. 20 and Jan. 3 meetings were canceled because of the Christmas season and light agendas.
Samek was arrested around 4 a.m. on Nov. 30 after CHP officers allegedly saw him asleep at the wheel of his gray Tesla Model S, which was barreling down Highway 101 at 70 mph.
The officers tried to pull Samek over using their overhead lights and siren, but the car kept going.
So the officers got in front of Samek and drove in front of him for about 5 miles, making the car's autopilot function slow down and come to a stop on the highway, north of Embarcadero Road in Palo Alto.
The tactic was a first for the CHP — the officers were thinking on their feet, officials said.
Samek refused to give a breath or blood sample at the jail in Redwood City, so CHP officers had to obtain a warrant to draw his blood.
The blood test showed Samek's blood-alcohol level was .12%, higher than the legal limit of .08%. Samek pleaded innocent to DUI on Jan. 4.