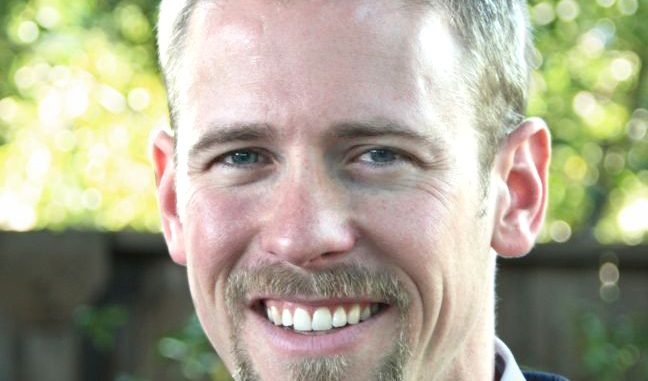 BY EMILY MIBACH
Daily Post Staff Writer
As San Mateo County officials are making the rounds to public meetings to talk about a potential half-cent tax for transportation projects in the county, a Palo Alto official is joining them — Councilman Cory Wolbach.
As part of his "daytime job," Wolbach is working as a consultant on the "Get Us Moving San Mateo County" outreach campaign, where county and SamTrans officials are soliciting feedback from residents to find out what, if any transportation projects ought to be funded by the $80 million that would come in annually from the tax.
Councilman visits another city's council
On Tuesday, Wolbach and county supervisors Don Horsley and Warren Slocum presented potential transportation projects that could be funded by the tax to the Menlo Park City Council. Some projects were: improvements to the Highways 101 and 92 interchange, revitalizing the Dumbarton Rail corridor, separating railways and roads, and increasing bus service to the coast side.
Horsley, Wolbach and Slocum's presentation on Tuesday included asking the council to get people to fill out a survey listing their transportation priorities, which can be found at getusmovingsmc.com.
"Before we decide how funds should be invested, it's important that we understand the public's priorities," said SamTrans spokesman Dan Lieberman.
The county supervisors and the SamTrans board still must approve a spending plan and put the tax on the ballot. The two entities must also decide how long the tax ought to last for.
Lieberman said the two entities will likely decide whether to place the sales tax on the ballot in June.
Wolbach said his role with Get Us Moving San Mateo County would end once the tax is placed on the ballot. Wolbach said since his work is in San Mateo County, the city attorney has found no conflict on interest between his "daytime" and "nighttime" jobs.
'Daytime jobs'
"Council members need daytime jobs," Wolbach said. "So my job is to encourage people to speak up about their transportation needs."
Prior to getting elected to council in 2014, Wolbach worked for state Sen. Jerry Hill, so he is no stranger to the dual roles of advocate and a civic leader.
Wolbach is a contractor through the firm Louis Berger and his part-time contract with SamTrans is for $3,500 a month, according to Lieberman.
Wolbach is not the only local official who works for a public entity during the day — Los Altos councilwoman Jan Pepper is the head of San Mateo County's energy provider Peninsula Clean Energy, Burlingame councilwoman Ann Keighran works for county Supervisor David Canepa and Redwood City Councilman John Seybert works for SamTrans.