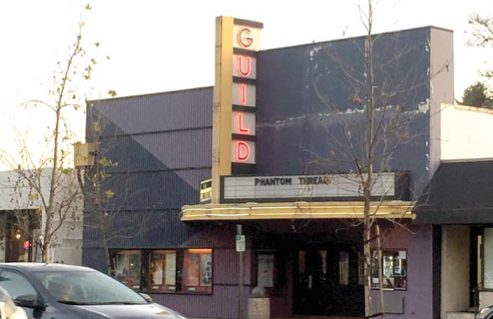 BY EMILY MIBACH
Daily Post Staff Writer
The 94-year-old Guild Theater, located along El Camino Real and a block away from the BBC in Menlo Park, may soon be getting an ambitious makeover.
Three men have created a nonprofit and a plan to reinvent the one-screen movie theater into an entertainment venue.
The re-envisioned Guild would be able to host school plays, book readings and concerts, and would also be able to continue to screen movies, said Drew Dunlevie, a Portola Valley resident and one of the three men who created the nonprofit.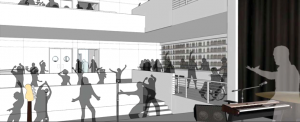 The nonprofit, whose members include Atherton resident Pete Briger, co-CEO of Fortress Investment Group, and Palo Alto resident Thomas Layton, CEO of Metaweb Technologies, is aiming to run a "world class, community-centric, multifaceted entertainment facility somewhere on the Peninsula," Dunlevie said.
Dunlevie, who has worked for Yahoo and other companies and is president of the nonprofit, said he believes that the nonprofit can pull in big names so mid-Peninsula residents don't have to drive to San Francisco for a night out.
Dunlevie and Briger have both worked with event and talent coordinators. Dunlevie said the nonprofit's first choice is the Guild, since current tenant Landmark Theaters is on a month-to-month lease and one-screen movie theaters are a dying breed. The Guild was first built in 1924.
The $10 million to $20 million project will at the very least require an interior remodel, will be funded by the nonprofit and won't cost the city any money, Dunlevie said.
The nonprofit has reached an agreement with Guild property owner Sandy Crittenden to buy the theater if the project wins approval from the city, said Dunlevie.
Crittenden said yesterday that he did not wish to comment on the agreement.
While the project has not been submitted to the city yet, it will be discussed at a City Council meeting on Monday (Jan. 29).
The Guild is the city's only movie theater. Dunlevie said he's not sure whether the new Guild would show first-run movies, which might leave the door open for a downtown parking garage and multi-screen movie theater.