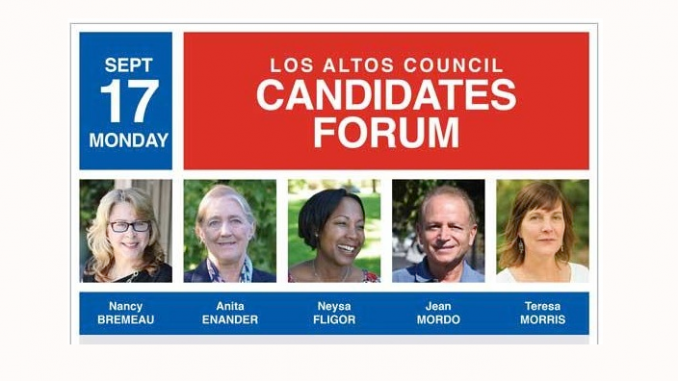 By the Daily Post staff
The five candidates vying for two seats on the Los Altos City Council will take questions from the public and the press on Monday (Sept. 17) night.
The forum is from 7 to 9 p.m. at Los Altos High School's Eagle Theater, 201 Almond Drive.
People are encouraged to submit and prioritize questions to be asked of the candidates at: https://tinyurl.com/2018CandidatesQs.
The five candidates are Nancy Bremeau, Anita Enander, Neysa Fligor, incumbent Jean Mordo and Teresa Morris.
Sponsors of the forum include American Association of University Women Los Altos-Mountain View, Center for Age-Friendly Excellence, GreenTown Los Altos, Los Altos Community Coalition, Los Altos Forward, Los Altos Women's Caucus, and Our Next Library Committee.