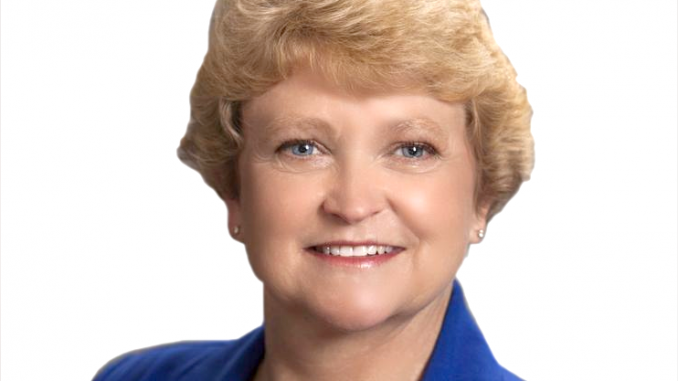 BY SARA TABIN
Daily Post Staff Writer
Los Altos Mayor Jan Pepper said last night (June 9) that hundreds of residents have sent her emails asking for the removal of Councilwoman Jeannie Bruins over a racist comment she made at a council meeting.
But Pepper said state election law does not let a mayor or a council remove an elected official.
Bruins is under fire using the phrase "cotton picking," which is offensive to African Americans. An online petition drive calling for action against Bruins has collected 5,200 signatures as of Tuesday night.
Bruins used the phrase on May 20 when council was trying to decide whether it would require the public to wear masks outdoors in most instances in order to stop the spread of the coronavirus.
Councilwoman Neysa Fligor, the city's first black councilwoman, said she wanted to require masks. She said a city ordinance would help clarify county rules for people. The county was only advising that people wear masks, not requiring it.
Bruins responded that she thought another ordinance on top of county and state orders would confuse people.
"This whole hierarchy of orders … anybody who thinks that is adding clarity, I think you are out of your cotton-picking mind," she said.
The comment drew backlash online over the past few weeks after it was first reported in the Post. The term is considered offensive because "cotton-picking" is associated with slaves being forced to pick cotton in the American South.
Pepper said there is no place for racist speech in Los Altos, especially from elected officials. She said the council will discuss forming a committee to address racial issues and policing at their June 23 meeting.
Councilwoman Lynette Lee Eng suggested the city obtain implicit bias training for police officers and city officials.
Bruins also apologized at last night's meeting. She said the comment was inappropriate and she is asking herself how she can make a meaningful difference moving forward. Bruins said she has asked one of the organizers of Los Altos' Black Lives Matter protest to sit down with the council and give them suggestions on racial blindspots.