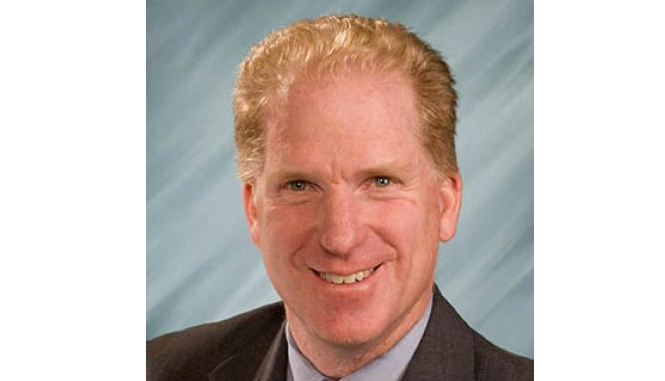 BY SARA TABIN
Daily Post Staff Writer
Los Altos City Manager Chris Jordan, who disregarded a 4-1 council decision, has a history of clashing with the council members to whom he is accountable — and not just here in California but also in his last job in Oregon.
Jordan resigned as city manager in the Portland suburb of West Linn after two candidates who didn't like how he did his job were elected to city council.
Jordan has stirred controversy in Los Altos in recent months for ignoring a majority council decision over where council meetings should be held. Council meetings are normally held in city hall's chambers, but were moved to the Los Altos Youth Center after Councilwoman Jeannie Bruins complained that the chambers were triggering her asthma.
Residents have complained that the youth center is hot and lacks the proper equipment to livestream the meetings. The council voted 4-1 to move back to chambers, but Jordan failed to follow through.
West Linn Council President Teri Cummings, who helped hire Jordan over a decade ago, said Jordan was a controversial figure in West Linn because he was controlling.
"He could be great for a private company, but he winds up in trouble when it comes to dealing with the public," she said.
Jordan systematically replaced city department heads and convinced council to hire an attorney that worked under him to deal with the city's legal needs, said Cummings. Normally, the city attorney works for the city council, not the manager, though the manager can consult with the attorney. In this case, Jordan wanted an attorney who worked directly for him in West Linn, a town with a population of 26,000.
"He liked to have control over the legal advice, that's for sure," she said.
Fined over election laws
Jordan and his assistant city manager Kirsten Wyatt were fined $175 and $75 respectively for violating an election law for distributing a city newsletter that promoted a ballot measure, according to a 2011 article in The Oregonian, a newspaper in Portland.
A 2015 article about Jordan's resignation in the West Linn Tidings, a newspaper there, says his career change was set in motion during the 2014 election when current Mayor Russ Axelrod and former council member Brenda Perry unseated two incumbent council members. The pair had been critical of city employees, especially Jordan, during their campaigns.
Axelrod did not respond to requests for comment and the Post was unable to reach Perry.
Jordan declined to speak with the Post for this article.
"I will tell you that I am very proud of what was accomplished during my 10 years in West Linn and so far during my three-plus years in Los Altos," he said in an email.
Not everyone on West Linn council disliked Jordan. Former Councilman Thomas Frank worked with Chris for six years and said he was a skilled manager who was very ethical and did a good job running a city that was often short-staffed.