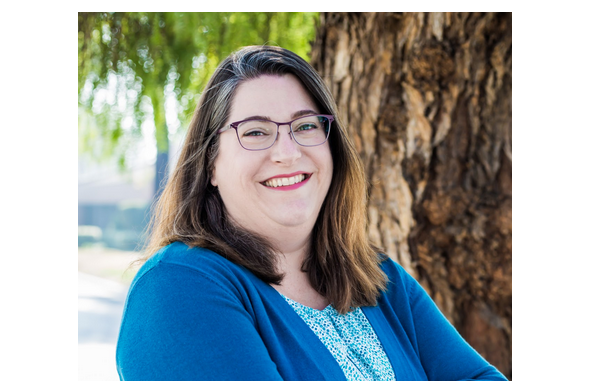 BY SARA TABIN
Daily Post Staff Writer
Palo Alto YIMBY and former Google worker Cari Templeton announced last night that she is running for City Council.
Templeton, who is the chair of Palo Alto's Planning and Transportation Commission, unveiled her campaign during the public comment portion of the City Council meeting. She said the city needs leadership amid current crises like COVID-19 and she has a track record of getting things done and resolving conflict.
She wants to reduce traffic by encouraging people to bike and take the bus. Implementing community policing, where police focus on building relationships with individual residents and business people, and setting inclusion goals for diversity in city programs are also priorities for Templeton.
Templeton is an outspoken YIMBY on Twitter and a state and county delegate for the Democratic Party. She has lived in Palo Alto for 15 years and is raising two kids here with her husband.
Four seats will be up for grabs this November, the ones currently held by Mayor Adrian Fine, Greg Tanaka, Liz Kniss and Lydia Kou. Kniss can't run again due to term limits. Kou has announced her re-election campaign but Fine and Tanaka haven't said if they're running for second terms. Lawyer Rebecca Eisenberg has also announced that she is running for a spot