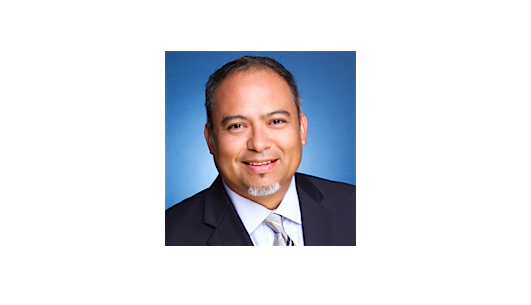 BY EMILY MIBACH
Daily Post Staff Writer
Mountain View-Whisman School Board member Jose Gutierrez announced yesterday that he is running for Mountain View City Council this fall.
Gutierrez, who has been on the board for five years,enters a field filled with other faces for those who follow Mountain View politics. So far, current Councilwoman Lisa Matichak and former mayors Lenny Siegel and Pat Showalter have announced they are running for the four seats up for grabs in November.
Matichak and Mayor Margaret Abe-Koga are up for re-election this year, while councilmen John McAlister and Chris Clark are termed out.
Gutierrez was appointed in August 2015, a time of turmoil for the school district. The board had gone through three superintendents in three years, and school board meetings often turned into shouting matches.
Gutierrez was appointed to replace Chris Chiang, who resigned due to the actions of former board member Steve Nelson. Chiang upon his resignation even said he was going to work on a recall campaign against Nelson, who ended up not seeking re-election in 2016.
Gutierrez lists his accomplishments while on the board as helping the council and school district reach a deal on getting 144 apartments for teachers and 20 for city employees included in an apartment complex at 777 W. Middlefield Road. He also worked on changing the school district's English learning program, he said in a statement sent to the Post.
"I believe it's time we have a new perspective on how best to help all of Mountain View. Now more than ever, community building and buy-in is important. My experience balancing budgets, making tough decisions, listening to and speaking for community interests, along with fostering partnerships between the school district and city council has energized me to enter the 2020 city council race," Gutierrez said.