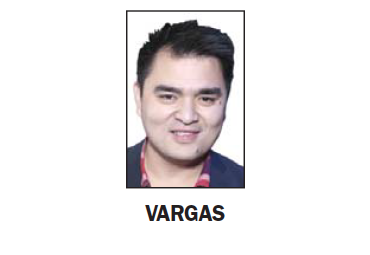 BY ALLISON LEVITSKY
Daily Post Staff Writer
A 36-year-old journalist and immigration activist from Mountain View is being floated as a possible namesake for a new elementary school where Slater School used to be.
Jose Antonio Vargas was born in the Philippines and in 1993, sent to Mountain View to live with his grandparents, who were naturalized citizens. He remains undocumented and founded Define American, a media advocacy organization behind the films "Documented," which aired on CNN in 2013 and "White People,"
which aired on MTV in 2015.
"Mr. Vargas is one of our district's biggest success stories," Mountain View Whisman school board trustee Tamara Wilson said at a school board meeting Thursday. "He was taught in our schools and has gone on to accomplish extraordinary things. He represents the many faces of our students, their struggles and
their accomplishments, and represents a path to achievement."
Another notable graduate of the district was the late Steve Jobs, who the district passed over because he had made disparaging remarks about his experience there. Two of the other four trustees voiced support to name the school after Vargas, which will ultimately involve an advisory committee made up of parents in the neighborhood. Board President Jose Gutierrez and Vice President Greg Coladonato didn't comment on the idea at the meeting.
"I'm mostly in favor of the community of people whose kids would go there to brainstorm names," Coladonato told the Post.
Fond memories
Vargas, who said he has fond memories of Crittenden Middle School and Mountain View High School, couldn't believe it when Superintendent Ayinde Rudolph
contacted him on Twitter to ask what he thought about having a school named after him.
"I'm stunned and deeply humbled. All I can think about are my teachers and mentors in Mountain View, who made me feel at home," Vargas told the Post.
"Mountain View is my hometown. It's where my grandmother, my uncle, my aunt and my cousins live. It's where I grew up."
Vargas, a Pulitzer Prize-winning journalist with bylines in the Washington Post and the New Yorker, announced he was undocumented in a New York Times Magazine essay in 2011. He missed the age cutoff for the Deferred Action for Childhood Arrivals Act, or DACA, by a few months.
Vargas said he didn't know any other undocumented kids when he was growing up in Mountain View. He didn't even know he was undocumented until, at
16, a DMV clerk told him his green card was fake.
Today, about one-fourth of the district is Latino, up from 16.3% in 1990, according to a 2014 demographic study of the district.
'Bigger than me'
"This is way bigger than me. This is about all mixed-status families living in Mountain View and in communities across the United States," Vargas said. "If we define America by its inclusivity, diversity and welcoming spirit, then the possibility of naming a public elementary school after an undocumented immigrant is what makes America great."
Wilson said naming a school after Vargas would be a "perfect reflection of where Mountain View's going" with regard to voicing support for undocumented
immigrants.
Political statement?
But Rudolph said, if the district named the school after Vargas, it wouldn't be a political statement.
"Trustee Wilson made a very sound and rational argument about how our district, as part of our core values, really embraces diversity," Rudolph said. "To
recognize someone who grew up in Mountain View and is the epitome of what we strive to do every single day, I think, is an amazing thing."
Slater Elementary School at 220 N. Whisman Road closed in 2006.