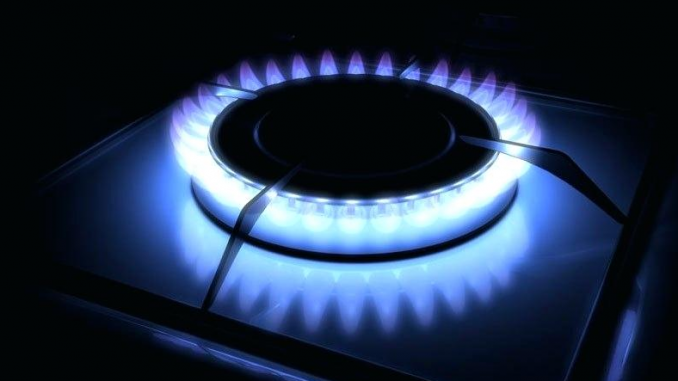 BY ELAINE GOODMAN
Daily Post Correspondent
Menlo Park's ban of natural gas in new homes for heating, hot water and clothes dryers has received the green light from a state commission.
The approval from the California Energy Commission was needed because Menlo Park's natural gas ban will go beyond what's in statewide Building Energy Efficiency Standards that take effect on Jan. 1. The CEC voted Wednesday to approve the natural gas restrictions in Menlo Park.
In addition, the CEC approved natural gas restrictions in the cities of San Mateo, San Jose and Santa Monica, as well as in Marin County. In those jurisdictions, new buildings that include natural gas will be required to be more energy efficient than all-electric buildings.
More cities, including Palo Alto, are expected to go to the state commission in coming months for approval of natural gas restrictions.
The Energy Commission isn't pushing the cities to adopt natural gas restrictions, CEC spokeswoman Amber Beck said.
But energy-efficiency programs in individual cities can help test whether the market is ready for such steps, which could eventually be adopted on a statewide level, according to the CEC.
"At the state level, we should partner with, learn from, and support local jurisdictions who develop innovative solutions to improve the energy performance of their communities," CEC member Andrew McAllister said in a news release. The commission's five members are appointed by the governor, confirmed by the state Senate, and make about $155,000 a year.
Local standards require state approval
The statewide Building Energy Efficiency Standards are updated every three years, Beck said. Each time, cities are allowed to set their own energy efficiency standards for buildings, which must be submitted to CEC for approval. The local government must show the commission that its proposal will save energy compared to the state standards and be cost effective.
The CEC on Wednesday approved standards from six local jurisdictions — the first local standards approved as alternatives to the new, 2019 statewide standards. Five of the six included restrictions on natural gas.
Some cities have set aggressive goals for reducing greenhouse gas emissions, Beck said, and moving from natural gas to electricity may be viewed as one way to reach those goals.
"At this time, the easiest pathway appears to electrification," she said.
When the state updated its standards in 2016, about two dozen jurisdictions sought approval for their own standards, according to Beck, who said the number could be higher this time around.
The Palo Alto City Council voted last month to ban the installation of natural gas appliances in new homes starting in April and in new office buildings by the end of 2020. After an ordinance banning natural gas receives final approval at the city level, it will be sent to the CEC for approval.
The Los Altos City Council also voted in favor of natural gas restrictions last month. And the Mountain View City Council has approved a ban on natural gas use in new homes starting next year.
In Menlo Park, electric heating, hot water and clothes dryers will be required in new homes starting Jan. 1. Gas cooking and fireplaces will be allowed, but homes must be prewired for electric if gas appliances are installed.
Menlo Park will require commercial and high-rise residential buildings to be all-electric. But exceptions are possible. For example, commercial kitchens may apply to use gas cooking appliances.
Cost is an issue
Critics of the gas bans say natural gas is a low-cost source of energy that low- and middle-income families rely on. Some say natural gas appliances are especially needed in light of PG&E's recent power shutoffs.
Rebecca Lucky, Menlo Park's sustainability manager, said when it comes to day-to-day household operations, "it's difficult to determine" whether natural gas or electric is cheaper due to fluctuating trends.
But building a house without natural gas piping saves about $7,000, Lucky said, which can be used toward solar energy and energy storage systems. Electric appliances are also becoming more energy efficient, she said.
"Over the life of the building, there's expected savings," Lucky said.
On the issue of power outages, Lucky noted that many newer natural gas appliances need electricity to start up. Having energy storage systems in a home would help during an electrical outage, she said.