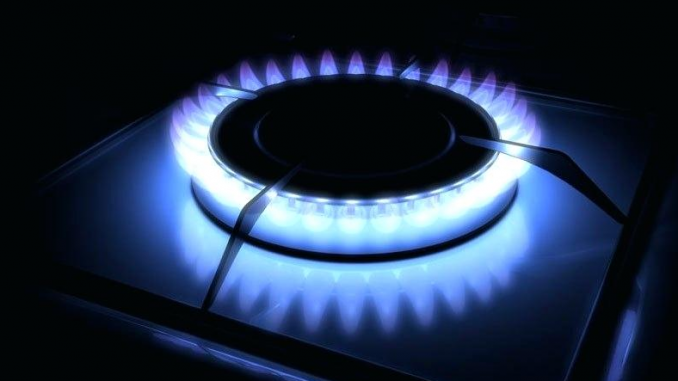 BY ELAINE GOODMAN
Daily Post Correspondent
The city of Palo Alto is eyeing a ban on natural gas in new buildings starting in 2022.
But in an intermediate step that the City Council will discuss tonight (Nov. 4), the city would offer two choices for new buildings. One option would be to go all-electric without any gas utility hookups.
Alternatively, the new building could be designed to use natural gas and electric energy, but in a way that makes it easy to switch to all electric in the future. The so-called mixed-fuel building that uses gas and electricity would also have to be more energy efficient than what's required by a state standard.
If the council approves the plan, the natural-gas restrictions would apply to new homes, multi-family buildings of three stories or less, new office and retail buildings, and hotels, motels, and four-story multi-family buildings. The energy-efficiency requirements for new structures using both natural gas and electricity would vary depending on the type of building.
The council will also be asked to vote on a resolution that would set a goal of requiring new buildings to be all-electric by January 2022.
City officials see a ban on natural gas in new construction as a way to help achieve its goals for reducing greenhouse gas emissions. The city of Palo Alto Utilities Department says that its electricity comes from renewable and hydroelectric sources, but "natural gas is a fossil fuel that will always produce greenhouse gas emissions."
The city projects that switching from natural gas to electricity in new and existing buildings would bring it 43% of the way toward its greenhouse gas reduction goal.
Five percent of that would come from making new buildings all electric, with the remainder coming from electrification of existing buildings.
Keeping up with other cities
If the council approves the natural gas restrictions, Palo Alto would join Berkeley and Menlo Park as cities that have taken aim at natural gas use in new construction.
In July, Berkeley became the first city in the U.S. to ban natural gas lines in new low-rise residential buildings, effective Jan. 1.
Menlo Park City Council in September approved a requirement for new single family homes and apartments that are three stories or less to have electric clothes dryers, pools, space heaters and water heaters. Stoves and fireplaces can still be natural gas, but electric hook-ups must be provided.
In addition, new office, retail and apartment buildings over three stories must have all-electric appliances and install solar panels based on the square footage of the building.
Some Menlo Park residents argued that natural gas appliances allow residents to cook, have hot water and heat their homes during electric power outages. That may be even more of a concern in some areas following PG&E's recent power shut-offs aimed at preventing wildfires when fire danger is high.
A 'passion' for gas
And some home cooks, as well as professional chefs, prefer to cook with the open flames that natural gas provides. A report to the Palo Alto City Council for tonight's meeting acknowledges that many residents have a "passion" for gas cooktops and gas fireplaces.
The city of Berkeley addressed many of the concerns about banning natural gas in a report to its City Council in July.
Many newer natural gas appliances need electricity to start, and so they're not useful during electricity outages, the report said.
"Thus, having more gas infrastructure as a backup will become increasingly less useful," the report said.
In contrast, the report said, electric heat-pump water heaters contain a substantial amount of hot water that would be available during an outage.
And electric induction cooktops have improved enough that even some famous chefs are now using them, the city said.
"Improvements in electric induction cooktop technology suggest that the city of Berkeley can simultaneously maintain its rich culinary culture while taking action to reduce fossil fuel emissions in new buildings," the report said.
Cost
The Berkeley report says that according to "conventional wisdom," natural gas is cheaper than electricity because the cost is lower per unit of energy. But electric appliances are more efficient and reduce costs by using fewer energy units.
In addition, as natural gas is used less, the costs to use it will be spread among fewer customers, potentially raising costs, the report said.
Because Palo Alto is built-out, relatively few new buildings are constructed each year. To address electrification of existing buildings, Palo Alto Utilities is planning to expand its incentives for electrification over the next year.
The department plans to offer incentives for heat pumps, induction cooking and high-efficiency electric clothes dryers.
A rebate is also planned for homeowners who install an electric vehicle charger and upgrade their master electric panel at the same time.