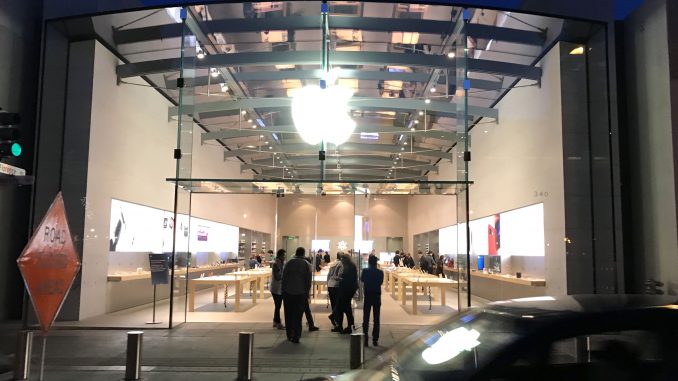 By the Daily Post staff
Palo Alto police have begun parking a patrol car outside Apple's University Avenue store in response to a rash of smash-and-grab robberies.
Apple stores around the Bay Area have been targeted by thieves who run into a store in a group, grab electronics on display and then run out into getaway cars.
Nine men stole over $105,000 worth of merchandise from the Stanford Shopping Center Apple Store in September, and four men took $40,000 in merchandise from the University store in August.
Now the police have started parking a patrol car in front of the store periodically as a deterrent. Police Agent Sal Madrigal said there are also cops walking the beat around the store to prevent robberies.
Two Apple security guards were standing guard outside next to the police car yesterday afternoon. They said the patrol car is parked in front of the University store at random times at the police's discretion.