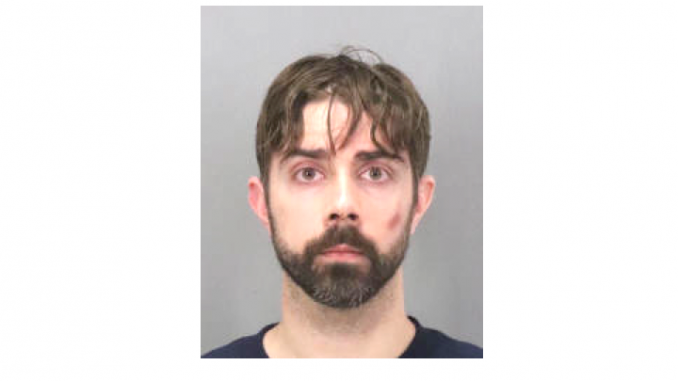 By the Daily Post staff
A man who instigated a 29-hour armed standoff with Palo Alto police will be examined by a doctor today (Oct. 31) to see if he is competent to stand trial, District Attorney spokeswoman Cynthia Sumida said yesterday.
Adam Allen Smith, 29, was arrested in August after he allegedly tried to strangle a woman and then locked himself in a house on the 300 block of Tennessee Lane with a gun. Police had to use tear gas to get him out.
Smith was charged with resisting an officer while using a gun, resisting arrest, vandalism, false imprisonment, domestic battery and an additional misdemeanor count of domestic violence. He was denied bail after Deputy District Attorney Joanna Lee successfully argued that Smith is a threat to public safety.
Smith was supposed to enter a plea on Oct. 23, but his lawyer raised doubts about whether Smith is mentally competent, Sumida said. If he is found incompetent, he will go to the state mental hospital in Napa until he is found competent to stand trial.
The standoff began at 9:18 a.m. on Aug. 2 when police got a call from a woman who said Smith tried to strangle her friend, police said. The caller said that she and her friend locked themselves in a bedroom away from Smith, who had a handgun, police said.
Dispatchers told the women to climb out of the window, where they were met by cops. Smith stayed inside, and police said they saw him pacing with a gun.
The police SWAT team and crisis negotiators tried to get him to surrender. Police even sent a robot into the home to communicate with Smith, but he shot it, which is how he got the vandalism charge, Lee said.