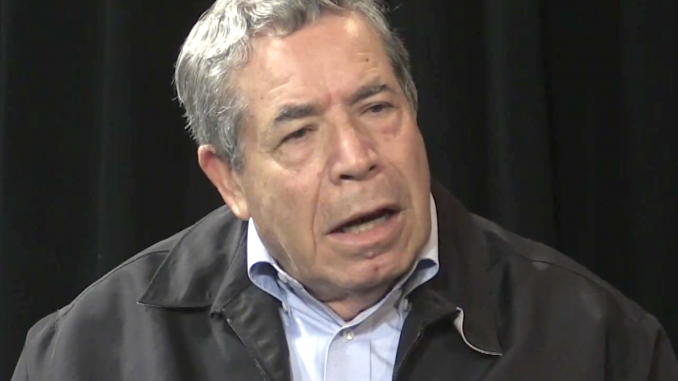 BY SARA TABIN
Daily Post Staff Writer
Job Lopez, a 74-year-old Mountain View tenants rights activist, agreed yesterday to pay $1,000 to the owner of a house where he was caught on camera vandalizing and stealing yard signs supporting former Mayor John Inks, a candidate who opposed rent control.
In October 2018, a woman living on Church Street produced security footage that showed Lopez using black spray paint to mark up re-election campaign signs for Inks. The signs were posted on the woman's front door. Video footage also showed Lopez, dressed in a black hoodie and sunglasses, stealing another Inks sign from the woman's lawn.
Lopez pleaded no contest to the charges in March and was sentenced to two years of court probation and 80 hours of community service, according to Cynthia Sumida, spokeswoman for the Santa Clara County District Attorney's Office. There are no future court dates set and Lopez remains on probation, said Sumida.
Lopez has been a vocal advocate of tenants rights and immigrants rights. Inks, a Libertarian, lost the election along with former Mayor Lenny Siegel, a longtime friend of Lopez.
Siegel, a supporter of rent control and tenants rights, denounced the vandalism and expressed disappointment after he saw Lopez in the video.