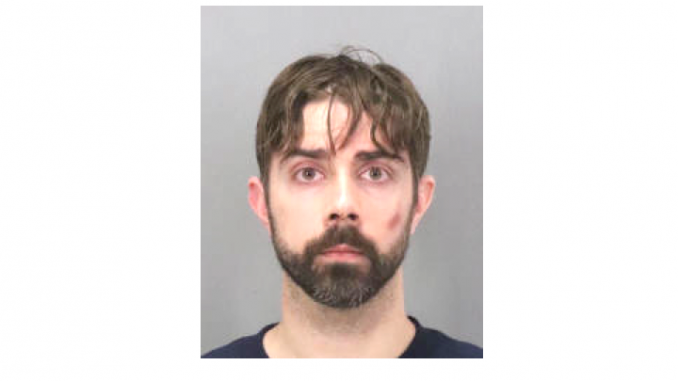 By the Daily Post staff
A man who was involved in a 29-hour standoff with Palo Alto police while he was armed is being held in jail without bail after he appeared in court Wednesday (Aug. 7) and was charged with five felonies, a prosecutor said.
Adam Allen Smith, 29, remains in jail on no bail after Deputy District Attorney Joanna Lee successfully argued that Smith is a threat to public safety.
Smith's defense attorney had requested that a bail amount be set instead of the no bail amount, Lee said.
Smith was charged yesterday with resisting an officer while using a gun, resisting arrest, vandalism, false imprisonment, domestic battery and an additional misdemeanor count of domestic violence, Lee said. Smith was arrested on Saturday (Aug. 3) after Palo Alto police officers used tear gas to get Smith out of his house on the 300 block of Tennessee Lane.
The standoff began at 9:18 a.m. on Friday (Aug. 2) when police got a call from a woman in the house who said Smith had attempted to strangle her friend, police said.
The caller said that she and her friend locked themselves in a bedroom away from Smith, whom she said had a handgun, according to police.
Dispatchers told the woman that she and her friend should climb out of the bedroom window and they would be met by an officer outside, which they did, police said.
Firefighter paramedics treated the victim, who had visible injuries on her neck, and she was released without being taken to the hospital.
Smith remained locked inside the home and officers could see him pacing and holding a handgun, police said. The police SWAT team and crisis negotiators arrived. Over the next several hours, negotiators attempted to get Smith to surrender.
Police even sent a robot into the home to communicate with Smith, but he shot it, which is how he got the vandalism charge, Lee said. He is due back in court on Aug. 27 to enter a plea.