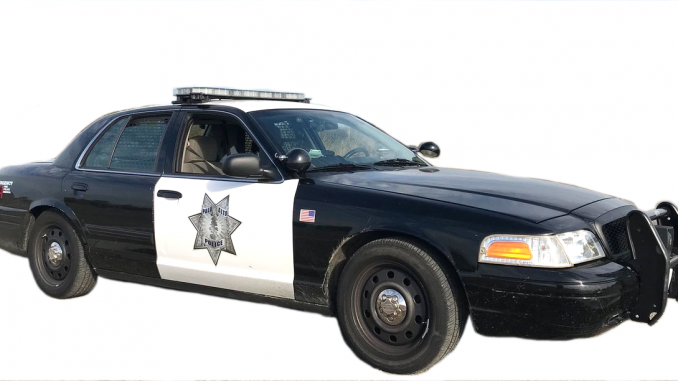 BY EMILY MIBACH
Daily Post Staff Writer
Palo Alto City Council on Monday (Aug. 12) will review and possibly approve an out-of-court settlement with a man who alleged the police botched an investigation and engaged in racial profiling and Islamophobia.
The District Attorney threw out the case against Mahmoud Elsayed in 2016 after he passed a lie detector test administered by the DA's office. Elsayed contends his family has been permanently scarred by the trauma of his arrest.
Elsayed's attorney, Jerry Fong of Los Altos, confirmed that a tentative settlement is on the table, awaiting council approval.
The amount of the proposed settlement isn't known, but if it is approved by council, it will become a matter of public record.
Elsayed, 64, says he was wrongfully accused of smashing a floodlight outside a townhouse that he owns and rents to tenants at 4173 El Camino Real in Palo Alto.
On March 2, 2016, Detective David McAlee and another officer are said to have driven to Elsayed's home in Santa Clara, handcuffed him and booked him into the Santa Clara County Jail, humiliating and traumatizing him and his family.
Elsayed's wife Nanette Dumas and their disabled adult daughter, Mashallah Elsayed, are also plaintiffs in the suit filed in U.S. District Court. In a claim filed with the city on Aug. 8, 2016, Elsayed names former Police Chief Dennis Burns, former Capt. Ron Watson and Sgt. Wayne Benitez as responsible parties along with McAlee. The city denied the claim on Sept. 28, 2016.
Benitez is currently on leave after he was accused in another civil suit of hitting a Palo Alto man, Gustavo Alvarez, who police were arresting for driving without a license. Video released by the man's lawyer shows Benitez slamming the head of the man on a car and yelling at him, "So you think you're a tough guy." Alvarez's lawyer has also released an audio recording of Benitez mocking Alvarez because he is gay.
The incident in the Elsayed case occurred on Jan. 9, 2016 when a neighbor heard loud noises outside the building and saw a man smashing the blinking floodlight with a tennis racket. She told the building owners that she thought the man was her neighbor.
But Elsayed was not living in the townhouse at the time and was renting it out to another person. Elsayed said he never visited the townhouse that year.
Yet police arrested Elsayed.
After the DA dismissed the case, Elsayed filed a claim against the city, citing shortcomings in the investigation by police detectives and alleging that he was targeted because of racial profiling and Islamophobia.