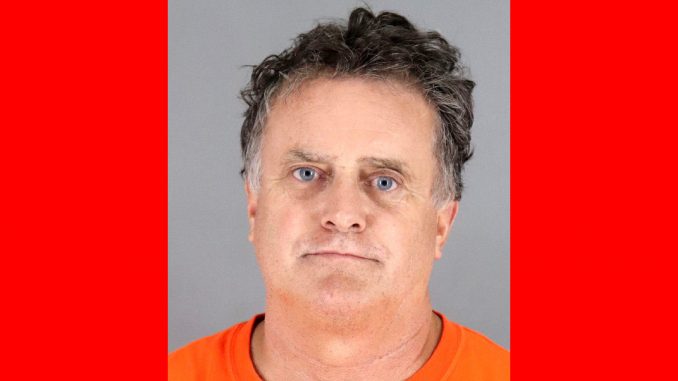 BY EMILY MIBACH
Daily Post Staff Writer
The retired Redwood City police officer who was in a standoff with police for 17-and-a-half hours was sentenced Friday (Feb. 8) to only probation and no jail time, a prosecutor said.
James McGee, 54, pleaded no contest to a single misdemeanor charge of resisting arrest, stemming from an Aug. 9 standoff at his home in Redwood City, said San Mateo County District Attorney Steve Wagstaffe.
McGee was sentenced by Retired Judge John Runde to a year and a half of probation and two days jail time — which McGee has already served, Wagstaffe said.
McGee will have to pay a $638 fine, abstain from drugs and alcohol and not possess any firearms while on probation, Wagstaffe said.
The maximum McGee could have received was one year in jail.
Wagstaffe said Friday that be thinks there ought to be a law that gives a higher penalty to people involved in lengthy standoffs.
McGee was arrested on Aug. 9 after a woman at his home on the 700 block of Windsor Way in Redwood City called 911, saying she had been a victim of domestic violence.
Police went to the home, found the woman outside, and then spent the next 17-and-a-half hours trying to get McGee to come outside.
Because police thought McGee had guns, they evacuated neighbors and surrounded the home, but did not charge inside, Wagstaffe said.
At no point did McGee threaten police with a gun, Wagstaffe said. If he had, McGee would have faced additional charges. Only a rifle was found in the home. It was in a case, stored in a closet.
Because the 41-year old woman gave three inconsistent statements to police, Wagstaffe said his office was unable to charge McGee with felony domestic violence.
When she first called 911 around 2 a.m. on Aug. 9, she said she had been kicked in the face, Wagstaffe said.
Once police arrived, she told them she had fallen and that McGee accidentally kicked her in the chest while she was on the ground, according to the DA. Later, she told medics she fell down while doing laundry, Wagstaffe said. She was taken to a hospital with injuries, but was soon released. Mc-Gee and the woman had been drinking, authorities said.
McGee was a Redwood City officer from 1985 to 2013. In 2017, he received $126,369 from his pension, according to Transparent California.