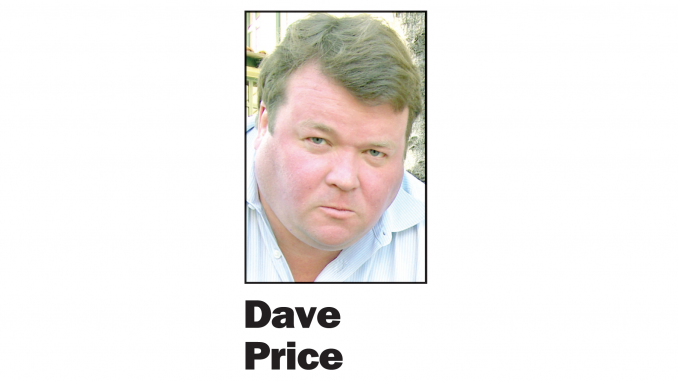 OPINION
BY DAVE PRICE
Daily Post Editor
What happened to the idea of simply asking somebody to do something?
Instead, people in local government have this mindset that they have to pass a law and enforce it with fines.
I'm talking about the plastic drinking straw ban Palo Alto City Council passed that goes into effect on Jan. 1.
Instead of using the Municipal Code to outlaw plastic drinking straws, the city should have taken a more enlightened approach and asked people to stop using them.
Councilwoman Liz Kniss said the ban wasn't controversial.
So, if everybody agrees that plastic straws are now a bad thing, why do we need a law?
It wouldn't take much to encourage residents and businesses in our environmentally-conscious community not to use them.
Instead of a law, launch a citywide awareness campaign, and recruit those Girl Scouts who made such a good presentation at the council meeting to lead the charge. I'm sure if the ban were voluntary, environmental justice types would shame businesses who accommodate customers with plastic straws. Virtue signaling is a major pastime in Palo Alto.
Palo Alto's plastic straw ban seems so unnecessary considering that the state passed a law last year forbidding sit-down restaurants from giving them to customers unless they ask for them.
It's not quite true that the ban is without controversy.
Officials at Stanford Hospital and Packard Children's Hospital say the ban puts them in a difficult place because patients often need plastic straws to consume beverages. They've tried the paper straws, but they don't hold up. And metal straws conduct heat and can burn lips if a beverage is hot.
San Francisco and Seattle, among the first two cities to ban plastic drinking straws, included exceptions for the disabled. Palo Alto didn't.
That creates a problem for a restaurant that is asked to provide a plastic drinking straw for a disabled customer. Restaurants these days are very aware of the rights of the disabled given all of the ADA lawsuits being filed against businesses. If a restaurateur decides to provide a straw, he risks a $250 fine. But if he refuses, he might get slapped with a lawsuit by a frequent ADA plaintiff.
The ordinance passed by council should have included a disability exemption. Then again, if the ban were voluntary, people could exercise common sense about when and where to use plastic straws. But I guess the City Council doesn't trust the people to do the right thing.
Editor Dave Price's column appears on Mondays. His email address is price@padailypost.com.