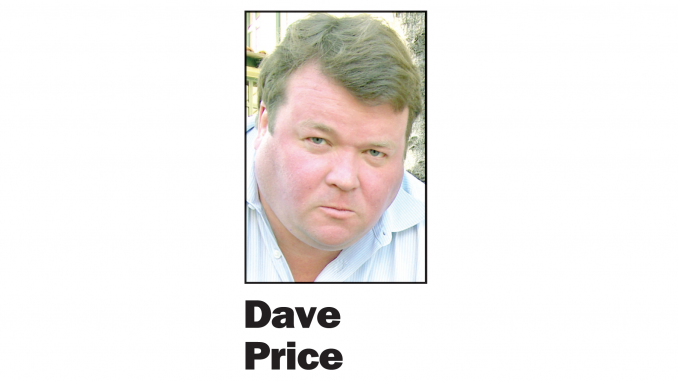 OPINION
BY DAVE PRICE
Daily Post Editor
I suspect there's more to the story about why Carl Guardino has resigned as head of the Silicon Valley Leadership Group, the high-profile San Jose tech lobbying outfit.
The leadership group's purpose is to make sure that the group's members — the valley's biggest corporations such as Apple, Google and Microsoft — can avoid paying for transportation projects, like extending BART to San Jose.
Over the years, Guardino has run frequent campaigns to raise sales taxes to pay for those projects. His companies pay very little in sales tax, but the poorest in our community pay a larger percentage of their income on sales taxes than the wealthy.
Higher taxes, worse traffic
Every time, Guardino's campaign would promise that a "yes" vote would reduce traffic. And it would never happen. Traffic would just get worse.
His efforts allowed San Jose to siphon off tax dollars paid by Palo Alto, Los Altos and Mountain View residents. After the BART project would get the lion's share, the North County would get the crumbs left behind.
Now he is quitting just as he was gearing up to pass a 1% sales tax in all nine Bay Area counties in November. Quitting now, at the beginning of the biggest campaign in his life, is pretty strange if you ask me.
It's also strange that Guardino, 58, is leaving his $824,567-a-year job without having anything lined up.
When it comes to the influence game, Guardino is walking away from an empire. Whenever he wanted to address the Palo Alto City Council, he'd get an hour to speak. An ordinary resident would be lucky to get three minutes.
Press worshiped him
The press was also worshipful of Guardino, never pointing out how his organization was all about shifting the costs of tech companies onto the backs of the little guys.
What's Guardino's legacy? Next time you're stuck in a traffic jam or the next time you don't have money for something important because taxes have driven up the cost of that item, you can thank Carl Guardino.
Editor Dave Price's column appears on Mondays. His email address is [email protected].