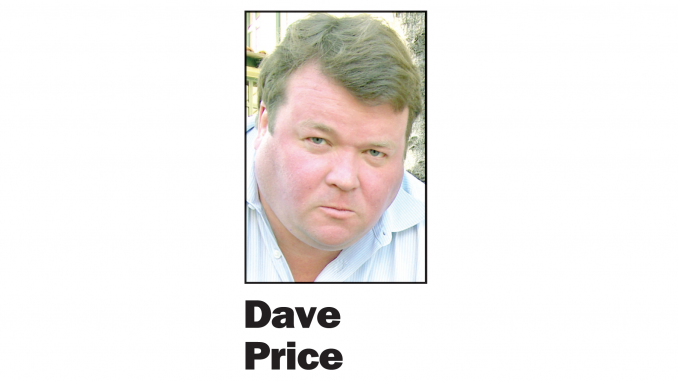 OPINION
BY DAVE PRICE
Daily Post Editor
I'm disappointed that four city councils in our area have decided to place restrictions on natural gas rather than allowing consumers to decide for themselves what makes sense in their own lives.
It used to be that politicians trusted the people to make decisions. Now we have city council members deciding how people are going to live their lives.
It's an example of the "we know better than you" mentality that we get from Washington.
If it makes sense to ban natural gas in new construction — or ban plastic bags or drinking straws — then that fact should be perfectly obvious to the entire community. The council shouldn't need to pass an ordinance imposing a ban. People will do it on their own, and that will solve the problem.
If a city wants to ban something people use, city leaders should make the case for the ban and see how residents react. Council members should speak to different community groups, hold rallies, and be willing to debate the merits of the ban with others.
Yes, that would take some work by council members. But it would show that the council respects the public.
At the public hearings preceding these bans in Menlo Park, Palo Alto, Mountain View and Los Altos, there was little in the way of debate. Instead, the city employees produced reports calling for the ban on natural gas in new construction. And then — after a handful of people went to the microphone to make comments — the council voted to approve the report.
There was no give-and-take in this process. It felt to me as if the outcome was predetermined.
Questions for everybody
I'd rather see a robust debate to answer these questions:
1. Is gas less expensive for a homeowner than electric? People on both sides of this question have good arguments — let's hear them debate.
2. Does a natural gas ban hurt the poor by eliminating a low-cost source of home heating?
3. Is electricity reliable given PG&E's pre-emptive power outages this fall? Will these outages continue? When people lose their electric power, what alternatives are available?
4. Is natural gas safe? It's a fair question, especially after the 2010 explosion in San Bruno that killed eight people and leveled 38 homes.
5. Is eliminating natural gas worth the benefit of reducing gases that are supposedly changing the climate? Will the amount of gas eliminated here matter in a world where China and India are adding coal-fired power plants every week?
No kids, please
One more thing. Adults should be able to make their case without dragging a child to the council chambers to read a script about how the earth is going to come to an end in 12 years.
Normal kids, at least pre-teenagers, don't care about this stuff at all. They only get involved when they're brainwashed by their parents.
I don't want to hear somebody say we should "listen to the wisdom of children." What we're listening to is rehearsed lines by kids who have manipulative parents.
Teens care about such things only when they're in a class that forces them to take a side in order to write an essay or participate in a debate. Of course, they'll take the teacher's side of the argument in order to get the highest grade. Kids aren't stupid.
My advice to our city leaders is: Before you take away something that people believe is their right, make the case supporting your position, engage the residents in a debate, and let them decide what is right. They might end up agreeing with you. And then they'll voluntarily stop using the produce you were intending to ban. But when you use the heavy hand of government to force your views on them, you make it seem as if your position is weak and that it couldn't hold up to scrutiny.
Editor Dave Price's column appears on Mondays. His email address is [email protected].