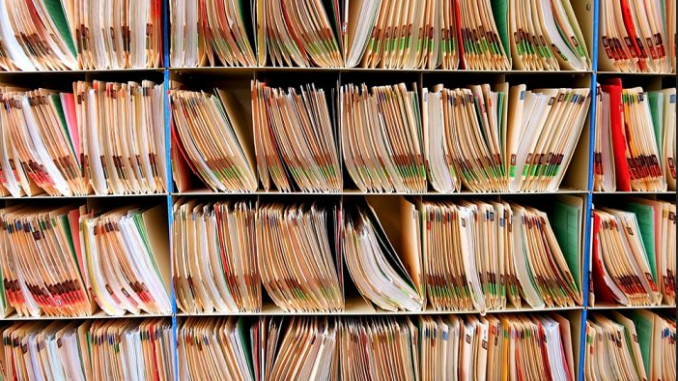 BY ALLISON LEVITSKY
Daily Post Staff Writer
The Palo Alto school district still hasn't responded to California Public Records Act requests that were filed in 2017, prompting school board member Melissa Baten Caswell to ask General Counsel Komey Vishakan what she planned to do about that.
At Tuesday night's (May 28) board meeting, Baten Caswell asked Vishakan about the number of records the district has not released that were requested in 2017.
Vishakan responded that she didn't have all the information in front of her, and Baten Caswell told Vishakan to "tell us what your goal is in terms of how you're addressing them" at the next meeting.
Under the public records law, public agency officials have 10 days to either release documents that are responsive to a request, provide legal justification for not releasing them or inform the requester that they need more time to respond.
Vishakan told the Post on Wednesday (May 29) that her office had recently "closed" 16 requests from 2017 that the district found to be too broad to answer.
The documents responsive to those requests totaled 875,272 pages, which Vishakan said would have taken a full-time employee almost 18 years to review for confidential information, redact and release.
A number of those requests, many of which were filed by former school board candidate Kathy Jordan, included hundreds of thousands of pages of district correspondence relating to specific administrators who mishandled a sexual assault at Palo Alto High School in 2016.
Rather than focusing on releasing documents, Vishakan said her office was continuing to "close" requests that were too broad to handle, a number of which were filed in 2017.
A 'sprint' to clear the backlog
Next week, Vishakan said the district would be entering a second "sprint session" to clear the backlog of requests. By the end of next month, Vishakan said she would close the outstanding requests from 2017.
Vishakan said the district handles requests chronologically unless they are "over-broad" or require a complex discovery or review process.
For example, documents containing a large amount of confidential student information can take twice as much time as others, Vishakan said.
Vishakan was hired as a legal specialist in June 2016 and was made the manager of policy and legal compliance a year later.
The requests started piling up in May 2017, after Channel 2 broke the story that a Paly student had been allowed to remain at the school after being convicted of sexual assault.
The district currently has 48 outstanding records requests, down from 77 last fall.
The Post currently has several outstanding records requests with the district, including a 14-month-old request for 1,051 pages of correspondence between the district and the U.S. Department of Education Office for Civil Rights.
Size of the request may be a factor
Terry Francke, the general counsel of the open government advocacy group Californians Aware, said that while public agencies don't legally have a deadline to produce records, they do have to inform the requestor within 10 to 24 days whether the records would be available.
"I think that the degree of responsibility that the school district has to provide timely production of accessible public records in part depends on the scale of the request," Francke told the Post. "Significant delays getting a copy of even a single page or so, a single record, are not justifiable."
Francke said it would be "a matter of common sense" that most judges would find that the larger the request, the longer a requester can be expected to wait.