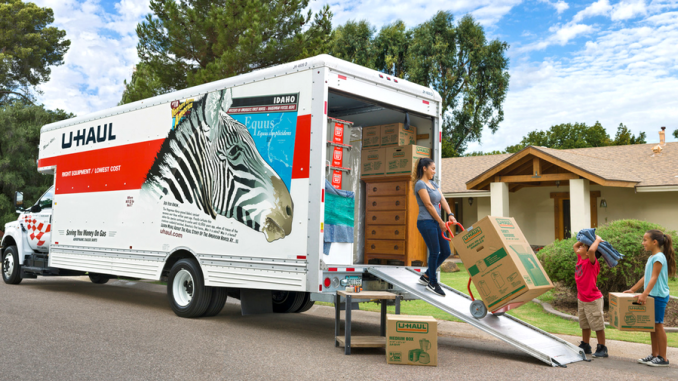 BY ALLISON LEVITSKY and EMILY MIBACH
Daily Post Staff Writers
Terri McKinsey, a Palo Alto High School grad, bought the house where she raised her family on Sierra Court — four blocks from where she grew up — for $73,500 in the 1970s.
In 2015, McKinsey retired from her job and she and her husband sold the three-bedroom home for $1.4 million and bought a house for half the cost near the Lawrence Livermore National Laboratory.
The Livermore house boasts twice the floor space of their 1,008-square-foot home in the Duveneck-St. Francis neighborhood, which Redfin now estimates to be worth $2.1 million.
A larger exodus from Silicon Valley is underway. The Joint Venture Institute for Regional Studies released its 2018 Silicon Valley Index yesterday (Feb. 9), finding that while big-name tech companies continue to attract "armies" of educated workers and unemployment has reached a 17-year low, the high cost of living is crushing families and, realistically, everyone else.
Silicon Valley's population has also continued to grow more diverse, with 38% of residents foreign-born and 51% speaking a language other than English at home.
Population growth has slowed over the past two years and is now almost entirely due to natural growth. Foreign immigrants are replacing domestic migrants at a rate of about one-to-one for the second year in a row. Between July 2015 and July 2017, the region gained 44,732 foreign immigrants and lost 44,102 domestic migrants.
More people left Silicon Valley in 2016 and 2017 than in any other year since 2006, according to Joint Venture. The index defines Silicon Valley as all of Santa Clara and San Mateo counties along with Fremont, Newark, Union City and Scotts Valley.
The region has also seen fewer children, which Joint Venture analysts said was partially because of birth rates that dipped lower in 2017 than in any year since the mid-1980s. The population over 65 has also grown by 31% over the last decade.
More than half of Silicon Valley residents now have a bachelor's degree or higher, up 7% since 2006, but those statistics vary by race and ethnicity. Women with a college education are now waiting an average of six years longer to have their first child.
McKinsey said she saw what she remembered as the "down-home" culture of Palo Alto, including a demographic shift, change before her eyes.
"I don't want to say people weren't friendly, but they weren't the kind of people that you'd have block parties with anymore. There weren't a lot of kids playing out in the street," she said.
"I'm not talking about way back to the 50s. I'm talking as far back as the 80s and 90s. It was still down-home back then; at least, our neighborhood was. It's kind of sad to lose that."
Where the McKinseys once knew all their neighbors, they got to the point where they only knew three families living on their cul-de-sac, which Terri McKinsey attributed to language and cultural differences.
"We didn't have the close-knit neighborhoods that we grew up in," she said. "People would walk right by me and they don't even make eye contact."
McKinsey said her new neighbors in Livermore have seemed friendlier, bringing cookies when they moved in and making an effort to meet them.
McKinsey moved to be closer to her siblings, who could more easily afford homes in Livermore and Martinez than Palo Alto. Selling their home and buying a cheaper house gave the couple a hefty cushion for retirement, too.
The decision was easier when the McKinseys learned that they could transfer the tax break of their home under Proposition 60, allowing them to continue paying about $2,000 a year in property taxes where their new
neighbors in Livermore pay $9,000 or $10,000.
McKinsey's children graduated from Paly, but can't afford to live here now that they're grown.
Her daughter, who works and has a master's degree, fears she'll have to leave San Jose if her rent goes up any higher. McKinsey's son gave up on California altogether, she said, and is raising his family in Las Vegas.
"It makes me sad that he couldn't be closer because I see my grandchildren maybe four times a year. I would be a person who would want to have them every weekend," McKinsey said.
Cherlene and Alex Wright left Redwood City in December for El Dorado Hills, about a half-hour east of Sacramento.
Cherlene grew up in Redwood City and even told Alex that he would have to leave where he was living in Oakland to Redwood City "because I planned on dying there," she said.
But because of the rapid growth in Redwood City due to new zoning rules put in place, the Redwood City that the Wrights knew and thought they would retire in was rapidly changing.
Both were on commissions for the city, and Cherlene ran for council, but city politics was another reason for leaving.
"It was frustrating to go to all of those community meetings where people voiced a need for caution (in building)," Alex said. "Having heard all of those people speak up (about development in the city) and still seeing what
ended up happening was very frustrating."
Alex is employed by Sequoia Hospital and does most of his work from home but still comes down to Redwood City once a month or so. Cherlene is able to focus on the small toffee-making business she's been able to start
since having to take an early retirement from her career as a probation officer due to a work injury.
"With Alex still going down there, we can continue to watch Redwood City's growth but I think for us, we can watch the kids across the open space from our house riding their bikes, and there are hawks eating lunch in our
backyard. It's crazy beautiful and (we have) a house we could have never afforded in the Bay Area," Cherlene said.
A Redfin analysis released Wednesday (Feb. 7) found that Bay Area residents were the most likely in the U.S. to be searching for homes elsewhere, mostly in cheaper cities like Sacramento, Seattle, Portland, Ore., and Austin.
Median home-sale prices are more than twice as high as the rest of the state and rental rates are 30% to 40% higher, according to Joint Venture. Child care costs 20% to 30% more here than elsewhere in California and transportation, food and clothing cost 10% more.