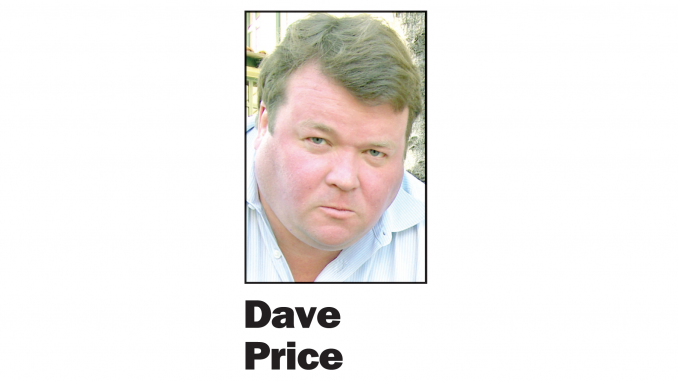 OPINION
BY DAVE PRICE
Daily Post Editor
A showdown could happen tonight (Nov. 26) over how much new housing Palo Alto will allow in the future.
Palo Alto has arguably the worst record of creating new housing of any mid-Peninsula city. As Councilman Adrian Fine noted on Nov. 5, Palo Alto will build between 60 and 70 new housing units this year, while roughly the same number of apartments will be eliminated when the President Hotel is converted from apartments to hotel rooms. In other words, we're getting nowhere.
Rents are astronomical because there's a lack of housing. But cities can increase the supply if they have the political will. The proposal before council, which was previewed in last Monday's Daily Post, will do several things:
• Loosen the parking requirements for new apartment buildings. Excessive parking drives up the cost of building new apartments. Of course, residents nearby will worry that if an apartment building doesn't have enough parking, tenants will park on streets by their home. It's crucial to get the amount of required parking right.
• Ease the requirement for ground floor retail in commercial areas. Nonprofits that build affordable housing can't get financing if part of their project includes retail. Everyone wants to protect retail, but there are some places where it isn't necessary. In fact, a lot of "mixed use" buildings (those that have retail, offices and apartments) don't attract stores because they're not in good locations to draw customers. Frankly, the city needs to take a fresh look at its ground floor retail requirements with an eye toward requiring it only where it makes sense. While re-doing the ground-floor retail ordinance will take time, suspending it for affordable housing projects is a sensible short-term move.
• Increase the density of new affordable housing developments in the University Avenue and California Avenue areas, which will mean lifting the sacred 50-foot height limit for new buildings. This is a trade-off. I suspect that while most people want buildings under 50 feet, obtaining more housing is a good reason to exceed that limit.
Points opponents will make
The opponents, such as Palo Altans for Sensible Zoning, will no doubt show up in large numbers at tonight's meeting, asking council to reject the ordinance. Among the points they'll make is that:
• the parking reductions will put more cars on already clogged streets;
• reducing the amount of open space required for new apartment projects will put more pressure on the city's parks, which they say already fall short of federal guidelines for open space per resident. (I can't verify that point, and I wonder if the ratio of open space per person includes the 1,400- acre Foothills Park, the 533-acre Enid Pearson-Arastradero Preserve and the 1940-acre Baylands.)
• More studies need to be done — and they'll dispute the city's study by Fehr & Peers, which found that park- ing requirements in apartment complexes can be relaxed without putting parked cars on nearby streets.
• And the city shouldn't allow more office development unless sufficient new housing is built.
I agree with the last point — the city shouldn't allow more large commercial developments unless they simultaneously build enough homes to equal the number of jobs that will be created. Council shouldn't allow any developer to worsen the housing-jobs imbalance.
But this proposal will help the city reduce that imbalance.
Often, this council will schedule a controversial proposal, and then on the night of the meeting, decide to postpone it. I wouldn't be surprised if tonight council punts this proposal to next year's agenda, when the new council can consider it.
Palo Altans for Sensible Zoning is already calling this a lame-duck council because three members won't be here next year — Greg Scharff and Karen Holman are leaving due to term limits, and Cory Wolbach lost his re-election bid.
In January, Palo Alto's council will go from nine members to seven due to a citizens initiative approved in 2014.
A powerful swing vote
However, the only new face will be that of Alison Cormack, who was the top vote-getter in the election earlier this month.
The split between the pro-housing and Residentialist camps has been 5-4 in the past two years — with Liz Kniss, Fine, Greg Tanaka, Scharff and Wolbach on the pro-housing side and Holman, Tom DuBois, Eric Filseth and Lydia Kou in the Residentialist camp.
If you subtract Scharff, Holman and Wolbach, you have a 3-3 split.
That makes Cormack the swing vote. Since some of her campaign contributions came from people in real estate and development, the assumption is that she'll be in the pro-housing camp. But she didn't commit to either tribe in the campaign. That will give this brand-new council member a lot of influence starting next year.
Editor Dave Price's column appears on Mondays. His email address is [email protected].