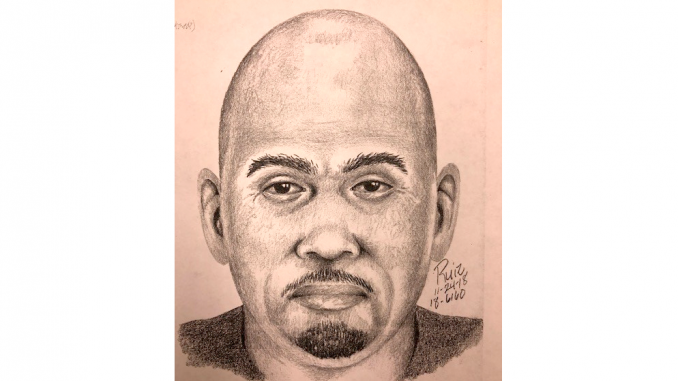 By the Daily Post staff
A 14-year-old girl who was walking her dog in the 300 block of East Meadow Drive in Palo Alto on Nov. 19 was approached by this man, who drove up and asked her for directions.
When she looked inside his vehicle, she saw that his pants were down to his knees.
She quickly walked away.
Police have put out this sketch of the suspect as well as details of the incident. He is described as being either mixd race or Hispanic, between 35 and 45 years old with a heavier build. The victim said his vehicle was a light brown or faded gold four-door sedan that was older and its paint was peeling.
Anyone with information about this incident is asked to call police at (650) 329-2413. Anonymous tips can be e-mailed to [email protected] or sent via text message or voice mail to (650) 383-8984.